Morgan Plus Four CX-T v Ariel Nomad
Ariel's wild Nomad and Morgan's equally mad CX-T were designed with off-road adventures in mind. So how do they feel on the smooth asphalt of the Bedford Autodrome? Here's where we find out
If a more unlikely duo has ever hit the track at Bedford Autodrome, I haven't seen it. Rather like those mutant toys that crawl from the recesses of the bad boy's bedroom in the original Toy Story movie, the Ariel Nomad and Morgan CX-T make a curious sight as they wait tentatively in the pitlane, all gangling long-travel suspension and inappropriate tyres, spot lamps shining widely like concerned eyes, metal tubing like protective arms held aloft. If cars could talk, there would be nervous, jittery voices echoing off the pitlane garage doors. 
You couldn't blame the poor things for being a bit uncomfortable. After all, they're as far from their comfort zone as it's possible to be. The smooth, carefully manicured asphalt of a racing circuit is alien territory to both cars; they prefer it muddy, dusty, wet and mucky. If nothing else, it'll be fun to see how they adapt. 
Not only are they at odds with their surroundings, but they're pretty much at odds with each other, save for the fitment of roll-over scaffolding and chunky tyres best-suited to taking lumps out of an earthy incline. The Nomad remains the Ariel Atom derivative you're not quite sure what you'd do with if you bought one, but at the same time seems to possess an unquantifiable want-one factor that makes the thought of buying one irresistible. I'm not sure what I'd do with a Nomad, or where I'd drive it (not an issue if you happen to own miles of private estate, I suppose), but ever since it first appeared I've just always felt a desire to put one in the garage. 
Also emanating from the west of England, but a little way further north in Malvern Link, the CX-T is yet another example of Morgan reinventing itself in the 21st century with a willingness to put daring new concepts into small-scale production and to capitalise on the uniqueness that the brand has in abundance. Whether three wheels or off-road wheels, that playful, eccentric, not-too-serious vibe that Morgan seems so able to conjure is nothing if not infectious. 
The question is, are they only good off the metalled road, or will a session on the Autodrome prove that they're cars that give plenty back in all sorts of environments? As they say, there's only one way to find out. 
Partnership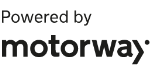 Need to sell your car?
Find your best offer from over 5,000+ dealers. It's that easy.
I head towards the Nomad first. The last time I drove one it was the 335bhp, supercharged Nomad R, running on some aggressive semi-slicks at Anglesey Circuit in the wet. It sounded like an out-of-control chainsaw, had a brutal sequential gearshift that was brilliant but took a little getting used to in the first instance, and was snappy as hell on a slick track with occasional deep puddles of standing water. It was incredibly short in gearing, accelerated like crazy, and I needed a quiet moment in the back of a dimly lit pit garage afterwards just to compose myself. 
While there, I wondered what the point was of an Atom derivative that had been specifically and fundamentally redesigned to go off-road but then subsequently developed specifically to go on track. I was glad to have tried it, but perhaps once would be enough for the foreseeable, thank you very much. 
This Nomad might be different though. This is the Nomad as its creators originally intended, with a four-cylinder naturally aspirated engine (oh the novelty these days!), soft, long-travel suspension and chunky tyres (Yokohama Geolandars). The motor is the familiar Honda VTEC unit, but here at 2.4 litres for more low-down torque compared to the usual 2-litre. Well, relatively speaking. Then again, with 235bhp punting along just 670kg, it's hardly going to be lacking in straight-line performance, as a 0-62mph time of 3.5sec attests. 
Once fired, the Honda idles with all the tingle and resonance you'd expect from a highly tuned four-cylinder engine bolted into a tubular chassis. The thickness of those bars breeds some confidence, although clambering between them to gain entry to the seat is not the easiest or most graceful of tasks, and getting out requires each twist of limb to be done in the correct order if you're to avoid an embarrassing moment of realisation that you might be stuck. Once in, you can't help feeling a little exposed, as though you're sitting in a rollercoaster, waiting for it to start – and knowing that it ends with a giant water splash. In spite of its screen, the Nomad driver is always going to feel at one with the elements – and is more than likely to wear them, too. 
Right from the moment the wheels turn, the Nomad feels alive and up for a good time. You can flick the gearlever around the gate with ease and immediately sense how every little input you make has a very large effect on the car. The 2.4 doesn't have quite the high-rev urge that usually characterises a classic Honda VTEC, trading top-end numbers and energy for a more linear shove over a wider band that suits this car's remit, but it's more than enough to give it serious pace around the lap, and it's a real joy to be able to cane a revvy, non-turbo engine once again.
Although it's a light car, its controls are all unassisted and, while it's responsive, it does demand that you're on top of it, letting it know exactly what you want it to do. A sloppy, inaccurate approach will yield poor results; when it does slide, you need to work the wheel, not rely on any castor in the suspension to have it spinning easily back to dead-centre in your palms, because it simply won't. 
Understand this and the Nomad is much more fun on a circuit than it has any right to be. Its limits are far lower than those of an Atom, but perhaps because of that it's easier to approach them, and within a few laps I'm seeing if I can get it to slide on just about every corner. There's still real speed to the way it adopts an angle, the weight distribution still some way rearwards, so when it does go you need to be quick to catch it, but then the wonderful throttle response of the engine allows you to keep the slide going with repeated, quick-fire stabs of revs: tricky to balance at first but, once it clicks, almost effortless. 
From trackside, the Nomad appears to have a drastic case of stagger, like an old IndyCar, its wheels practically leaning into the corner like those of a cartoon vehicle, and the pitch and roll from the driver's seat feels like a rodeo ride at times, particularly when changing direction repeatedly. But it's still a blast, and to be honest I could lap for as long as there was fuel in the tank if it wasn't for another two-seat British sports car demanding my attention. To think you can do all of this and then blast along off-road tracks in the same vehicle makes the case for a Nomad all the stronger. 
Meanwhile, at the other end of the pitlane, there's a CX-T to contend with, and to be honest I'm not expecting great things. It's not as though a regular Morgan Plus Four would be my choice for a circuit car in the first place: we had one at the track part of eCoty 2020 at Anglesey (along with the Nomad R mentioned above), and while I wanted to love this new-age British roadster, the reality was rather challenging. 
Morgan has made huge strides in modernising its cars over recent years while at the same time retaining the olde worlde charm of before, but we found there was rather too much olde worlde about the Plus Four's dynamics, too. Even in the presence of extreme machines such as the McLaren 765LT, the Plus Four was one of the trickiest cars to drive on the limit, a mismatch of odd steering, limited grip and snatchy handling that made it neither friendly nor rewarding to drive quickly, urged on by the gruff and humourless BMW B48 engine that certainly doesn't lack torque in a car of this weight. 
Don't get me wrong: for pottering around the lanes and a trip to the country pub the Plus Four fulfils its brief more than adequately; it's just a shame it doesn't offer much more than that when pushed, especially given the modernity of the ingredients under the skin. The omens for a version that's been designed to tramp over deserts and the like don't bode well here. 
The CX-T was hatched in the Morgan design studio; when the bosses spotted the concept sketches, they felt it simply had to be made and commissioned a run of just eight. Built in conjunction with Dakar specialists Rally Raid, it takes the idea of a Plus Four and then morphs it through a vaguely steam punk filter into a vehicle that, if not quite fit for serious off-road competition, should be more than appropriate for long, happy days travelling off the beaten track. Think of it as more lifestyle choice than competitive vehicle, a sort of Instagram-friendly whimsy… at a little over £200,000. 
As Henry Catchpole found when he drove the car in evo 289, wonderful details abound, from the heavy-duty air filter hidden within a bonnet-mounted saddle-bag, to the exhaust pipe that exits sideways to prevent it becoming clogged up if you reverse into a bank. Most of all, there's lots and lots of suspension travel and an enormous amount of protective undershielding, the combination of which offers at the very least an almost impervious attitude to speed bumps. At a glance, the CX-T appears to be almost all protective roll-over frame, but the exoskeleton that you can see is mainly for show and to provide locating points for the extra survival kit the CX-T offers; the real roll-cage is hidden underneath the hard-top roof. 
What will the CX-T and its Dunlop Maxis off-road tyres make of the Autodrome? Despite lacking the extra bracing bars of the Nomad, it's still a bit of a challenge to thread down through the narrow gap between sill and roof. Once inside, if you're over 6ft you may well find it feels one size too small, with the wheel down in your lap and the letterbox screen requiring a bit of a slouch to see through properly. The turbocharged BMW 2-litre four cranks into life with neither a blip nor a rasp and the gearshift is unremarkable after the brilliant Honda shift in the Nomad. Despite the different tyres and expensive Exe-TC dampers, as we pull away it's the usual Morgan steering traits that are initially to the fore: that rapid sensation of falling onto lock away from a plateau around the straight-ahead. I wonder if this is going to be a real handful…
First corner: the hairpin. Turn in and… whoa… the CX-T rolls in a way I haven't experienced since driving basic little French hatchbacks in the 1990s. I'm worried we might actually capsize. But then on the way out I give it a bootful of throttle, and with the electronic rear diff in its locked setting the rear of the car steps out under power in a predictable fashion. Already I'm giggling like a fool. 
That laughter is soon ringing around the entire track, because the CX-T is hilariously good fun even though it's obvious it's miles from where it would really rather be. It gamely clings onto the tarmac while displaying what feels like the most comedic levels of body roll, and it doesn't just collapse into armfuls of understeer as you might expect, instead resolutely staying on its line as the tyres howl in protest and sometimes allowing for oversteer if you really provoke it. It's like a mild-mannered old Labrador after the frantic, collie-like Nomad, but in its own way equally impressive at not falling to pieces, while what the BMW engine lacks in character and response it makes up for in a readily accessible band of torque that fires the CX-T out of tighter corners with real gusto. 
The temptation is simply to straight-line some of those corners, to go sailing straight over the red-and-white sausage kerbs and miss out entire sections of the track. Do so and the CX-T might turn out to be the quickest car we've ever tested at Bedford, even if it would be blatant cheating, such is the unstoppable feeling you get hunched behind the wheel of this little car that anything is possible. It would certainly be fun, although Dr Jonathan might not approve… 
Nevertheless, it's that f-word that's the key here, isn't it. Fun. Rarely can we have brought together two cars that seem so frivolous but at the same time are so enjoyable. It's hard to explain their appeal to someone who doesn't 'get it', just as it would be difficult to look past some amazing evo favourites if it were my own money that I was spending. But I can also see that if you've already satiated those desires then having something slightly crazy like this – just because you can and it makes you smile – would be hard to resist. 
Spending time in their company is a reminder, as if it were needed, that enjoying yourself behind the wheel isn't about lap times, downforce or the 0-62mph sprint; it's about the size of the grin that gets plastered all over your face. And, it has to be said, while these two go about that objective in very different ways, they're both highly successful at achieving their goal.
Specs
| | | |
| --- | --- | --- |
|   | Morgan Plus Four CX-T | Ariel Nomad |
| Engine | In-line 4-cyl, 1998cc, turbocharged | In-line 4-cyl, 2354cc  |
| Power | 255bhp @ 5500rpm  | 235bhp @ 7200rpm |
| Torque | 258lb ft @ 1000-5000rpm | 221lb ft @ 4300rpm |
| Weight | 1213kg (dry) | 670kg (dry)  |
| Power-to-weight | 214bhp/ton | 356bhp/ton  |
| 0-62mph | c6.0sec (est) | 3.5sec |
| Top speed | c140mph (est) | 125mph |
| Basic price | £204,000 | £33,000 |
This story was first featured in evo issue 294.