Hennessey Venom F5 development concludes with 270mph run
Hennessey says it has finally completed development for its Venom F5 hypercar, with focus now turning to production and its 300mph top speed
The Hennessey Venom F5 hypercar has been a long time coming, and despite having already sold out in August 2021, the firm is still working towards the 311mph target top speed. Development is finally said to have reached an end though, with the Texan tuner now working on refining the production process. Just 24 examples are set to be built in total, costing each buyer from $2.1m (c£1.6m).
Over a year since the beginning of on-road development, the Venom F5 has been shown achieving 271.6mph on video at the Johnny Bohmer Proving Grounds in Florida. Hennessey makes it clear that this was not a top speed attempt, but part of final validation ahead of a production start.
> Customer deliveries of high-speed Bugatti Chiron Super Sport 300+ commence
John Hennessey, company founder and CEO, said: 'Having completed technical development of our Venom F5 hypercar, we are excited to move to a new phase as we switch focus to scaling-up production of customer cars. During final validation of the F5, we passed 270 mph and we intend to continue our journey to 300 mph toward the end of the year. Customer car production will see us complete as many as 12 vehicles this year.'
Delivering its performance is a 6.6-litre twin-turbocharged LS-series V8 that produces 1792bhp and 1193lb ft of torque running on E85 fuel. These peak figures arrive at 8000rpm and 5500rpm respectively, with the redline coming in at 8500rpm. When combined with a claimed 1360kg dry weight, it results in a power-to-weight ratio of 1317bhp/ton power-to-weight ratio, 300bhp/ton more than Koenigsegg's Agera RS.
Helping it achieve such high outputs is a combination of a unique intake manifold design, that positions the intercooler between the intake plenum and cylinder heads. This is paired with the bespoke turbochargers with 3D-printed titanium compressor housings and 76mm compressor wheels. A dry sump, increased cylinder wall and deck thickness plus various other reinforced components help it achieve almost twice the power of the Bugatti Veyron without rapid unscheduled disassembly.
Turning such numbers to speed on the road is no easy task, so a Motec engine management system with five engine modes helps manage power depending on the conditions. Grunt is to the rear wheels through a longitudinally-mounted seven-speed single-clutch automated gearbox, 0-62mph is said to come in under 3sec, with 0-124mph in under 5.
Partnership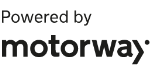 Need to sell your car?
Find your best offer from over 5,000+ dealers. It's that easy.
Named after the highest tornado wind speed category, Hennessey is eyeing a top speed in excess of 311mph, with a record run already in the pipeline for 2021 at NASA's Kennedy Space Center. The US-built SSC Tuatara currently holds the record as the fastest production car with a 282.9mph two-way average.
The F5's structure is built around an 86kg carbonfibre tub manufactured from Silverstone-based Delta Motorsport, with carbonfibre body panels bolted atop the front and rear subframes. The part-Inconel exhaust system and a basic cabin both contribute to its low kerb weight. Forged aluminum wheels and lightweight Penske dampers also help to keep unsprung mass low. 
The braking package consists of 380mm Brembo carbon ceramic discs on all four corners, with six-point front and four-pot rear AP Racing calipers, although we've rarely heard of a combination from two different suppliers in the one system. Wheel sizes are staggered 19-inch front and 20-inch rear wheels wrapped in Michelin Pilot Sport Cup 2 tyres, 265-section front and 345-section at the rear. Hennessey claims that Michelin will test its Cup 2 tyres to ensure they can withstand such high speeds before the attempt.
As with its predecessor, design is very much function over form. It's clear the design is aero-led for such high top speeds – yet despite this, its 0.39Cd drag coefficient isn't particularly impressive; for reference, Porsche's Taycan Turbo boasts a drag coefficient of just 0.22Cd.
The cabin is said to be inspired by a fighter jet, free of distractions and with maximised visibility. Of course, there's an abundance of carbonfibre, but it's offset high-quality leather for select elements. Perhaps the most notable feature inside is its steering wheel, with the top section missing akin to an aircraft or a Formula 1 car.
Just 24 Venom F5s are set to be produced with prices starting at $2.1m (c£1.6m).
> SSC Tuatara achieves 282.9mph average, faster than Koenigsegg's Agera RS