Hennessey Venom F5 2022 review
Its sights firmly set on the far side of 300mph, we get an early drive in the sensational, 1817bhp Venom F5. Deep breath…
You'll be familiar with the Hennessey Venom F5. Conceived to crack 300mph, this sequel to the ballistic Venom GT is Texas tuning mogul John Hennessey's ultimate statement on extreme speed. 
Five miles a minute might seem the most trivial of pursuits, but just as the magic milestones of 100 and 200mph motivated engineers and fascinated drivers in the distant and more recent past, so 300mph is today's supercar Shangri-La. It's this rarefied realm that the F5 has been built to explore. 
> Koenigsegg Jesko Absolut prototype surfaces – low-drag hypercar eyes 310mph top speed
When you're offered the unexpected chance to get close to a bona fide 300mph challenger, you jump at it, even if it's billed as little more than a shakedown. Which is how we find ourselves not at some shimmering NASA facility in Texas or Florida, but at the Millbrook Proving Ground in Bedfordshire, England, where Hennessey's F5 development prototype is being run ahead of its dynamic debut at the Goodwood Festival of Speed. 
Full-speed runs aren't on the agenda, not least because Millbrook simply isn't big enough, but John Hennessey has promised we can give it the beans on the Mile Straight and drive it on the Alpine Route. It's the type of opportunity that simultaneously parches your mouth and moistens your palms.
There's something about targeting monster speeds that lends this unique breed of car a special kind of charisma. No matter how jaded you might think you are about cars that are ridiculously rapid and cost several million dollars, I guarantee you would be pulled towards the F5 as if by some sort of tractor beam. The shape is super-subtle, every surface smoothed and curve elongated to present as little resistance to the air as possible. With a generous wheelbase and ride height set low for stability and efficiency, it has arrow-like form and function.
Idling on one of Millbrook's large tarmac aprons, the Venom pulses with an uneven, semi-seismic exhaust note. A sweet waft of burnt alcohol drifts on the breeze, olfactory evidence that the crew have filled the F5 with ethanol-rich E85 to extract maximum power from the Hennessey-built 6.6-litre twin-turbo 'Fury' V8. Even at tickover the turbos sound like they're gently simmering, their soft turbine whistle adding texture to the ballsy burble that flows from the pair of side-by-side exhaust stubs poking from the rear end. It's a spectacular slice of The Right Stuff in the heart of England.
Partnership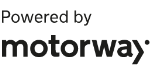 Need to sell your car?
Find your best offer from over 5,000+ dealers. It's that easy.
To understand the genesis of the Venom F5 it helps to be familiar with the Venom GT that preceded it. Like all these ultra-fast machines, the GT was something of an enigma but a car with which we're intimately acquainted, having visited Hennessey's homeland back in 2013 to drive the GT Spyder. To this day it's the only car I've ever tested where I'd topped 200mph within the first mile of driving it. It helped that we had the run of a NASA-grade runway, but it's an indication of just how outrageously fast such cars are that 200 felt no more eventful than stroking up to 120 in a 911 Turbo. 
No offence to John Hennessey, but I can remember flying out to Dallas wondering what in hell I was about to drive. A few days later, having also explored the roads that criss-cross the endless Texas ranchland, I flew home wondering how in hell they'd managed to create such a polished and convincing road car that could achieve such an absurd top speed. To this day it's one of the most memorable and enjoyable supercars cars I've ever driven.
The Venom GT was a breakthrough. One that turned a profit (never a given with such projects) and enabled John Hennessey to revel in riling aristocratic Bugatti in typically rootin' tootin' style. More importantly it demonstrated a scope of capability and a deep-seated desire to continue the journey beyond the world of tuner cars. Predictably it failed to convince those who couldn't see beyond the heavily modified Lotus Elise tub and cartoonishly augmented bodywork, but the sniping provided further impetus for Hennessey to commit to a clean-sheet successor: the Venom F5. 
Having hit 270 with the Venom GT, the obvious target for the F5 was 300mph. It's an absurd speed. One that until recently was the preserve of Top Fuel dragsters and jet-powered Land Speed Record cars. That we now have multiple road car projects aiming at the triple-ton shows just how far the arts of aerodynamics, engine building and tyre technology have come. And, of course, how such cars remain irresistible to those with a few (million) quid to spend.
For John Hennessey there was clearly an element of unfinished business with the Venom GT. 'It bothered me that despite beating Bugatti with our one-way run at 270mph back in 2014, the internet and people on social media said: "It's just a modified Elise." I probably should have ignored them, but knowing how much of that car was bespoke, I felt we deserved more credit. On the plus side it motivated me to decide we were ready to do our own car from the ground up.'
It would be three years before the F5 programme gained traction, but from that point on things happened fast: 'We reached a kind of critical mass in 2017 when we hired a design team and built a full-scale model, which we introduced at the SEMA show. At this stage we didn't have the budget or a detailed plan of how we were actually going to build it, but within a month of SEMA we had six orders. 
'That gave us the green light to go for it with the F5, and further validated what we'd achieved with the GT. By 2018 we started on the CFD (Computational Fluid Dynamics) using the Venom GT as our baseline. Everything was led by our in-house design team in Texas, who then worked closely with some great experts, many of whom are based in the UK. 
'We started with TotalSim, who really did an awesome job in defining the aerodynamics. We continued our relationship with Delta Motorsport [another Silverstone-based specialist] who we'd worked with on the GT. I hired John Heinricy [former head of GM's Performance Division and late-phase consultant on the Venom GT] as chief engineer so that he could have more influence over the project. We worked with AP Racing and Brembo on the brakes, Cima on the transmission, Motec on our management systems, Bosch on the ABS and traction control and Penske on the suspension, plus long-time partners Shell and Penzoil on our fuel and lubricants.'
If this sounds like a 300mph jigsaw puzzle then you'd be correct, but that's the nature of so many modern hypercar projects. Bugatti uses Dallara for the Chiron chassis. Mercedes is relying upon Multimatic to deliver the Project One and Aston Martin famously outsourced the Valkyrie engine to Cosworth and the aero to Red Bull and Adrian Newey. In defining the F5 concept in-house and then collaborating closely with expert technical partners in order to create it, Hennessey is in very good company. 
The scale of such a project is immense, with some 700 individual pieces of tooling and 3000 new parts. According to Hennessey 'there's nothing in the F5 that's come from anything else'. Just 24 F5 Coupes will be built (all are sold) plus a run of the recently announced F5 Roadster. Cars are assembled at Hennessey's facility in Sealy, Texas. Car no.7 is currently in-build, with subsequent cars being finished at the rate of roughly one per month.
Naturally the engine is the heart of the F5, and though it owes its pushrod architecture to the Chevy LS, it's so highly evolved as to be unrecognisable from the motor you'd find in any stock GM model, with everything from the all-new block upwards built to Hennessey's requirements. Displacing 6.6 litres, the handbuilt 'Fury' cross-plane-crank 90-deg V8 features an iron block, alloy heads and twin turbos. The on-paper results are jaw-dropping: running on E85 fuel it develops 1817bhp at 8000rpm, with peak torque of 1198lb ft at 5000rpm. Fill it with 98 octane superunleaded and it develops a little under 1600bhp. 
The car we'll be driving has done the bulk of high-speed testing. To date that's more than 40 runs at over 250mph on a runway in Florida. Even at this speed the F5 is just hitting its stride. By the end of this year Hennessey is hoping to have discovered just how fast it can go: 'Our engineers believe that with our power figure, drag coefficient and frontal area the theoretical top speed is 328mph. I'm not aiming at that figure, but if we could maybe do a one-way run at 500kph (a fraction under 311mph) and achieve a two-way average of comfortably more than 300mph, then great. We know from past experience with the GT, and Bugatti hitting 304 one-way with the Chiron Super Sport, that people will throw rocks at you if you don't post a two-way average. Whatever you claim, it has to be irrefutable, whether that's with Guinness overseeing things, or VBOX validating your speeds.'  
One other area of contention is homologation. Ironically, given Hennessey's homeland, the US is by far the toughest territory in which to gain full Federal approval. The F5 will be homologated for road use in every country it is sold, but US owners have to register the car for so-called Show & Display use, which restricts their annual mileage. The same is true of many exotic hypercars, including the Lotus Evija, McLaren Speedtail, GMA T.50 and even the Bugatti Divo. The media tend to get hung up on homologation, but on the evidence of Hennessey's order book it doesn't seem to be a barrier for high-end customers. We're about to find out why…  
Millbrook's Mile Straight is the perfect facility to get a taste of the Venom. Such is the scope of its performance we'll only be able to sample a fraction of its ultimate pace, but running in full-fat 'F5' mode we will have the opportunity to feel its full fury. At least until the tight, steeply banked corner looms like a mirage through the heat shimmer at the far end of the straight.
With a paddleshift gearbox and Bosch traction control there's little in the way of ritual or warm-up. Indeed, the only thing Hennessey asks is that we punch it from a rolling start to preserve the clutch and transmission ahead of the all-important debut at Goodwood. In many ways the granny start makes what happens next all the more crazy.
Having short-shifted into 2nd gear, the rate at which the F5 punches forwards under full-throttle acceleration is genuinely befuddling. It's a full-on sensory assault. One that leaves you shellshocked as your body struggles to compute what's just happened. Traction is almost unshakable, with just the slightest sensation of the rear wheels over-speeding as the hammer blow of boost hits home. It's all you can do to maintain the presence of mind to keep pulling the right-hand paddle, as each gear is devoured with the kind of ferocity that should strip teeth from the ratios.
Such is the speed at which we're accelerating that the Mile Straight's road furniture genuinely blurs into a tunnel of grey galvanised Armco and dayglo orange marker cones. Somewhere around halfway down the straight, the digital display passes 200mph. It's all happened so quickly it feels like I left my brain back at the start. I certainly haven't breathed since flooring the throttle. Enough! 
A split second after coming off the throttle, I'm hit by a ridiculously intense adrenaline rush. One that has my hands shaking and my whole body supercharged with stimulant. Only when I'm on the slow return road does the realisation dawn that I've explored less the two-thirds of the F5's projected performance. I've driven some very fast cars in my time, but this truly is a whole new level of speed.
Even away from the singular challenge of the Mile Straight, the F5 is never less than intense. There's plenty of mechanical noise, likewise significant road noise transmitted through the carbonfibre structure. Stones picked up by the wide, sticky tyres clatter in the arches. Where a Chiron isolates and insulates you to the point of sensory deprivation, you feel right in the midst of things in the F5. It's not uncomfortable, but cossetting its occupants was clearly low on the list of project objectives.
Given the tight, sub-3000lb (1360kg) weight target, that's hardly a surprise. Doubtless a few hundred kilos of sound-deadening material would make it feel more habitable, but the F5 is a single-minded project. One that Hennessey knew it was vital to retain on a tight leash in order to keep the project on budget, on time and on target to achieve its all-important performance objectives.
What's surprising about the F5 is it's actually very easy to drive slowly. Final-stage fine-tuning of the transmission calibration will iron out the remaining rough edges, but in general it's super-impressive how this ferocious 1800bhp machine happily copes with the low-speed demands of photo shoots. Trundling around Millbrook's twisty Alpine Route doing car-to-car photography almost feels like an insult for a car aiming at the far side of 300mph, but not only does the powertrain feel happy to dawdle, but oil and water temperatures remain entirely unflustered in the unusually high ambient temperatures experienced during our test.
We run in Sport mode. It's plenty, believe me. There's less immediately explosive response, but the way the boost and therefore propulsion builds is impressive in a different way. It's almost more impressive because your brain has a chance to predict what's coming, so you get the anticipation, quickly followed by the rapid and inexorable build in longitudinal G before the full headlong rush arrives. 
One common challenge these ultra-fast machines battle with is the paradox between needing to steer and handle with the calmness necessary for running at 250mph and beyond, but not being so inert as to be one-dimensional. Bugatti suffered criticism for the mild manner in which the Veyron delivered its performance, and consequently put more effort into spicing up the Chiron. It is a more engaging machine as a result, yet compared with the F5 it's a limousine.
It's hard not to regard any of these 300mph challengers as one-trick ponies, but on the evidence of our drive on the Alpine Route the Venom F5 will be an engaging and tactile machine to drive on the road. It steers with precision, communicates clearly and deploys its performance in a manner that's very easy to modulate. Of course, the knowledge that you can barely dip your toe in the water will mean exercising monastic levels of self-control, but knowing what you have in reserve will bring its own satisfaction. And let's be honest, if you were to momentarily yield to temptation it's not like you'd need much time or space to feel the intoxicating embrace of 1200lb ft squeezing the breath from your lungs.
It's a feeling we hope to experience first-hand when Hennessey takes the F5 for its V-max validating runs later this year, either on a runway in Florida or – tantalisingly – a new stretch of Interstate Highway being built near Hennessey's Texas HQ. 
In all honesty, as I sit at my laptop, I'm not sure how I'd feel about driving at 300-plus mph in any car on any stretch of tarmac. And yet deep down I know it's an utterly enthralling prospect. The chance to embark on the last great automotive adventure is surely impossible to resist.
Hennessey Venom F5 specs
| | |
| --- | --- |
| Engine | V8, 6.6-litre |
| Power | 1817bhp (E85 fuel) |
| Torque | 1198lb ft |
| Weight | 1360kg |
| Power-to-weight | 1357bhp/ton |
| 0-62mph | 2.6sec |
| Top speed | 311mph (est) |
| Price | c£1,500,000   |
This story was first featured in evo issue 302.