Hot hatchbacks under threat – new French car tax laws and what they mean for performance cars
France's new car tax laws have essentially made the hot hatch non-viable due to huge tax hikes
France has taken another swipe at the performance car, with its already-severe CO2-based taxes in some cases more than doubling for 2021. The increases will result in a new Renault Mégane RS costing its first owner as much as €10,488 in CO2 tax on top of its €40,700 price tag.
These latest increases will most certainly kill off the hot hatch and the wider performance car sector as we know it in France, with the ramifications possibly impacting other key markets within Europe, too. With France essentially shutting its borders to current performance cars, this once strong market will no longer be able to support any business cases set out by manufacturers to produce performance derivatives of more mainstream models if they are powered by petrol alone. In a global market where the cost of sale is scrutinised down to the last penny or cent, making an argument for a high-performance model that needs to be a sales winner and not just a halo car just got harder now France is effectively out of the game.
In 2021 the rates kick in with a €50 tax on cars omitting 133g/km of CO2, rising to a maximum of €29,070 for 218g/km or more; it was initially going to be as high as €40,000 for cars producing 225g/km of CO2 – rising to €50,000 in 2022 – but a recent U-turn by the French government has seen the upper bands scrapped. For now at least.
The writing has been on the wall for a while, with Renault Sport slowly and quietly retreating from a sector it not only led in terms of innovation but also sales. The last hot Clio was barely lukewarm and the current Mégane RS, in pre-facelift guise at least, left us cold, although having set the bar so high in the past our expectations have always been above the norm for any Renault Sport product. France's emission-based taxation had already resulted in Hyundai stopping sales of the i30 N there last year, Toyota and Subaru withdrawing the GT86 and BRZ respectively in 2018, and Kia's Stinger never reaching the country. There are currently no plans for a replacement hot Clio in its current form (more below) and with the next Mégane heading down an electrified path a new Trophy feels like a wish too far.
Electrification is also the route Peugeot Sport is taking for its future models, starting with the 508 PSE hybrid, with its combined 355bhp peak coming from a 197bhp 1.6-litre turbocharged four-cylinder engine mated to two circa-110bhp electric motors, which allow it to avoid any CO2-based sales tax. Any next-gen 208 and 308 GTi models will utilise the same principle, which also means the hot hatch's biggest nemesis, weight, will have a field day.
Partnership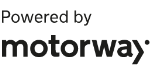 Need to sell your car?
Find your best offer from over 5,000+ dealers. It's that easy.
Plug-in hybrid powertrains are now the preferred route for French manufacturers because if they enable the car to travel at least 50km (31 miles) on electric power alone they are not subject to the CO2 tax, nor the new sliding-scale tax on weight to be introduced in 2022. This tax is one evo can get behind, however, for it punishes heavy cars by charging €10 for every kilo over 1800kg.
France's emissions taxes aren't aimed specifically at killing off the performance car – they also put a squeeze on older models that have hung on in a post WLTP world. However, it's a move that potentially endangers the advancements of 'right sizing' when it comes to engine selection, as it could lead to cars being fitted with inappropriate engines for their role, for example large saloon cars getting small, turbocharged four-cylinder engines that meet tax thresholds but end up working beyond their maximum efficiency rates, when a larger-capacity engine would require less energy to deliver the same performance. Also of concern is that France doesn't stop at new cars, with CO2-based tax scales applied to used cars too, taking into account their emissions and power output.
The approach taken by the French authorities is on the draconian side, although someone paying €29,070 in CO2 tax for a V8 Mustang in 2021 might have stronger words to use, but it will also fuel debate about whether similar penalties should be adopted by other countries. After all, if you want to drive people into zero-tailpipe-emissions vehicles, what better way than taxing them out of cars that produce emissions at street level? 
| | | | | | | | |
| --- | --- | --- | --- | --- | --- | --- | --- |
| Model | Ford Fiesta ST | VW Golf GTI | Alpine A110 | Porsche 911 Carrera | Mercedes-AMG E63S | Audi RS4 Avant | Bentley Bentayga V8 |
| CO2 (g/km) | 138 | 169 | 163 | 233 | 265 | 220 | 302 |
| Emissions tax | €170 | €2918 | €1901 | €29,070 | €29,070 | €29,070 | €29,070 |
| Weight tax* | €0 | €0 | €0 | €0 | €750 | €0 | €6160 |
*applied from 2022