253mph Czinger 21C V Max targets the Koenigsegg Jesko Absolut
American hypercar manufacturer Czinger has launched a low-drag iteration of its 21C hypercar at Monterey Car Week
Following the launch of its cutting-edge 21C in 2020, Czinger has now revealed the 21C V Max, a second variant targeting top speed. Production is already underway for both models, and first deliveries are set for late 2023. Up-and-coming supercar manufacturers are not unusual in our contemporary age of electric supercars, but there might be one or two reasons why Czinger, a new Los Angeles-based company, might just shine a little brighter than most. 
Like its standard counterpart, the V Max is powered by a highly strung internal combustion engine connected to a hybrid system consisting of an electric motor and battery pack for an output of 1250bhp, with a further 1350bhp option available. That figure is generated by the combination of a mid-mounted 2.88-litre, flat-plane crank V8 boosted by a pair of turbochargers and driven through a seven-speed automated manual transmission, along with a pair of electric motors, each powering a front wheel.
> New McLaren Solus GT – 5.2-litre V10 track car revealed
Where the V Max variant differs is its exterior design, with an extended tail and the removal of high downforce fixed aero devices that help improve acceleration and reach a higher target 253mph top speed.
This joins the previous 21C, which thanks to a more aggressive aero package is said to achieve up to 2500kg of downforce at 200mph in its most aggressive standard configuration, 615kg of that coming at just 100mph. For comparison, the new 992 Porsche 911 GT3 RS produces 860kg at 177mph.
As McLaren found in the early '90s, if there's something that can set you apart from the crowd, an unusual seating arrangement can be it. Designed, engineered, developed and manufactured in the USA, the Czinger 21C differs from almost all other supercars with its tandem seating position, placing the passenger behind the driver. Only seen elsewhere on various cab-leaning contraptions and the non-watertight Renault Twizy, the tandem nature of the 21C is, in Czinger's words, designed for 'optimal performance and weight distribution'.
Partnership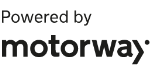 Need to sell your car?
Find your best offer from over 5,000+ dealers. It's that easy.
As you might expect with such a power output and a dry weight quoted as low as 1250kg, performance figures are set to be rather impressive. The 0-62mph sprint comes in a quoted 1.9sec, 0-186mph (or 300km/h) and back to zero in 13.8 seconds, and 0-248mph (400km/h) to back to nought in what's probably quite an exciting 27.1 seconds – that's a fair bit quicker than the 31.49sec achieved by the Koenigsegg Regera in 2019.
To prove its worth, Czinger lapped Laguna Seca in a record-breaking 1:25:44, beating the McLaren Senna's time to become the fastest production car around the famous California circuit.
Something that Czinger does specify is its use of additive manufacturing and advanced composites, taking full advantage of new-age techniques to make the 21C as rigid and lightweight as possible. Peel back the layers and we can see carbonfibre torsional supports and 3D-printed nodes knitting the structure together in a similar way to a traditional tubular steel space frame.
More than just being a lighter and less time-consuming way of producing these sorts of complex shapes, 3D printing also allows engineers and designers to reduce material in non-critical structural points, lending an organic aesthetic quality to these internal components. Complementing the contemporary structure will be fine, book-matched carbon exterior panels, and a simple interior with a single information display ahead of the driver.
Could Czinger be the next small manufacturer to break into the mainstream like Pagani and Koenigsegg have done before? We'll get a better idea when the first of its 80 examples hit the road in 2023.