McLaren Solus GT makes dynamic debut at Goodwood Festival of Speed
McLaren's £3m track-only, V10-engined Solus GT joined the 750S on the hill at Europe's fastest garden party.
McLaren's track-only Solus GT made its dynamic debut at the 2023 Goodwood Festival of Speed alongside rhe company's new 750S hypercar. Revealed last year at Monterey Car Week, all 25 examples of the Solus GT have already been accounted for, costing each buyer from £3m.
McLaren's new 750S supercar, revealed earlier this year also lined alongside the Artura, the company's first hybrid. This year's festival will see McLaren celebrate its 60th anniversary, including honouring its 'Triple Crown' success with Indianapolis 500, Le Mans and Monaco Grand Prix winning cars in attendance. 
> Goodwood Festival of Speed 2024: tickets on sale now
The Solus GT project was well underway before Michael Leiters signed on the line to be McLaren's new CEO in April 2022 following Mike Flewit's departure. Even so, when the first car you were shown by your team on your first day in the job, and the first that you present to the public in your new role, is a mid-engined, closed cockpit, single seater track only hypercar, powered by a 5.2-litre naturally-aspirated V10 engine with its roots firmly planted in endurance racing, it was quite the entrance to make. Then again, if you're going to be a bear, you might as well be a grizzly. 
Solus started life way before Ferrari's former technical boss was leaving Maranello, appearing as far back as 2017 as a concept you could 'drive' in Gran Turismo Sport, with McLaren starting work to turn it into a production reality in 2020. Much of that concept car's design has been retained to create the £3m track car we see here.
> Aston Martin Valkyrie 2023 review: a new realm of hypercar performance
What have you missed by not being in McLaren's black book? For a car McLaren is at pains to say is not a sign that it's about to announce its World Endurance entry, the Solus is remarkably close to an LMP car in terms of specification and technology – there are 264 3D printed parts used in the Solus GT.
Partnership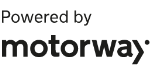 Need to sell your car?
Find your best offer from over 5,000+ dealers. It's that easy.
When you dive into the Solus GT's specification McLaren's racing DNA is hiding in plain sight. Its carbonfibre monocoque tub combines the firm's know-how from building road and race cars from the last 40 years with a technical make-up that's remarkably close to past and present LMP endurance racers. This includes front and rear impact structures made from carbonfibre, rather than aluminium as they are on company's road cars, and the engine and gearbox both being stressed members. 
Talking of the engine, it too has LMP links and is as far removed from the company's regular 4-litre, twin-turbo V8 (or the Artura's hybrid V6) that you can get. It's still made in the UK, but not by McLaren's regular supplier Ricardo, instead Judd took responsibility for building the 5.2-litre V10s for the Solus, although McLaren was very much involved in the powertrain's design. 
"We looked at our V8 engine, but the turbocharging components and cooling it requires would have meant a redesign of the car, something we didn't want to do. So I started to look at other options and Judd had an option that suited our requirements," explains McLaren's vehicle line director, Andy Palmer.
The basis of the V10 McLaren selected for Solus GT has a heritage in sports car racing, powering the Pescarolo 01 to second place at the 24 Hours of Le Mans in 2006. It retains the 70-degree V-angle, the forty-valve head, four-valves per cylinder, direct injection and dry sump specification of the racer, but also features some very specific McLaren upgrades. To this end the majority of the internals have been redesigned and upgraded to the Solus GT's bespoke specification, including the crank, cylinder capacity, air intake and exhaust. There's also gear-driven camshafts and ancillary systems that do away with chains and belts, and the barrel throttles for each of the ten cylinders are designed to sharpen throttle response. The exhaust manifolds have also been redesigned and are now recessed into the engine.
Further engine management tweaks will result in more torque and improved drive ability, further increasing the V10's maintenance schedule that make derivatives of this engine a firm favourite amongst those who run classic Le Mans and F1 cars and don't relish the idea of an engine strip down every 300 miles. 
In terms of performance the naturally-aspirated V10 will produce up to 829bhp at 10,000rpm and 479lb ft at an as yet undisclosed peak. Drive is to the rear rear axle via a motorsport sourced seven-speed sequential gearbox, with straight cut gears and a multi-plate carbon fibre clutch of a pure Le Mans car. All in a car with a target weight of less than 1000kg – McLaren is expecting around 950kg, possibly less. 200mph plus is the expected top speed, but its engine performance plays second fiddle to the 1200kg of downforce its carbon composite body will generate.
Its body is designed purely to meet its aerodynamic needs. There is no active aero and when you see it from dead ahead it's not hard to see the single seater influence in terms of how open the front of the car is (the cooling radiators are positioned in the side pods) to maximise its aero performance under, through and over the car. All that air arrives at either the twin-element fixed rear wing or through the ground effect tunnel diffuser. The entire rear wing structure is mounted to the rear impact structure, which in turn is bolted to the gearbox.
Unlike LMP racers, the Solus is purely a single seater with the driver entering the cockpit through a fighter jet style canopy that slides forward on a mechanical mechanism. "We did look at copying a fighter jet canopy and have it open upwards, but we discovered that wouldn't be possible in some pit boxes" explains Palmer. Once inside it's pure racer, with a fixed seat and adjustable pedals (a set up McLaren's Lando Norris has been consulted on), with each owner going through a seat fitting process to make sure their well heeled posterior is sat comfortably.
Don't think there will be an open cockpit version to follow, because the canopy is integral to the car's aerodynamics and its removal would require a thorough redesign of the Solus GT's complex bodywork.
Suspension comes from McLaren's F1 know how, with inboard pushrods at the front and pullrod activated torsion bars at the rear. The dampers are four-way manually adjustable and anti-roll bars, ride-height adjustable springs and heave springs are also incorporated. The rear suspension is mounted to the gearbox's aluminium casing, with steel and carbon fibre used to manufacture the suspension's components. 
Despite it categorically not being a race car, the 18-inch slick tyres are to the same specification as those run on Le Mans prototypes and wet tyres are also provided for the forged centre lock aluminium rims. Braking? Six-piston monobloc aluminium callipers, carbon ceramic discs. 
At 4.6-metres long, with a 2.8-metre wheelbase, over two-metres wide and 1.1-metres high the Solus GT is a low, lithe and compact machine and not that far in terms of footprint from that of Toyota's GR010 Hybrid hypercar that occupies the front of the grid in World Endurance racing. But the Solus GT isn't a race car, it's simply a track only hypercar built by a company that's part of a group that is building cars eligible for as many race series as possible from F1, Indy Car and customer GT racing leaving one obvious headline discipline to commit to.