Birth of an icon: 1986: Lamborghini LM002
Financial issues forced Lamborghini to diversify and take on a military project, the LM002. But things didn't get off to a good start...
Today it's not unusual for a maker of performance cars to turn out a fast 4x4. Porsche has its Cayennes, Mercedes-Benz its ML63 AMG, and BMW the new 'M' versions of its X5 and X6. But long before any of these became inexplicably popular choices amongst wealthy city dwellers, there was the Lamborghini LM002.
In fact the LM002 was originally a military project. And while it was undoubtedly a radical departure for a maker of cars like the Countach and Urraco, there was method behind the apparent madness: the need to bring in some money. By the late 1970s, years of mismanagement had led Lamborghini into financial trouble, so to stay afloat the company took on two contracts with other companies. One was with BMW, who needed to outsource the building of its new M1 supercar; the other was with a US company called Mobility Technology International (MTI), who wanted to win a contract with the US military for a new all-terrain vehicle, faster and more substantial than the Jeep.
This project would first see light of day in concept form at the 1977 Geneva motor show. Called the Cheetah, it was a large, high-riding four-seater – without doors – weighing two tons and powered by a mid-mounted waterproofed 183bhp 5.9-litre Chrysler V8. However, there was a major problem from the outset: the Cheetah's design, which had come largely from MTI, was clearly stolen from Ford's XR-311 military vehicle. Not only did the Cheetah look remarkably similar, but it also shared the same layout and even the same engine. Ford threatened legal action against MTI and Lamborghini, and to add insult to injury, after testing the Cheetah the US military contract went to AM General's Humvee.
By now Lamborghini's money problems had become worse. The company had secured a loan from the Italian government to fund its projects with BMW and MTI, but having spent most of the cash on the off-roader, there was nothing left in the pot to get production of the supercar underway. BMW broke off its relationship with the Italian company and, in August 1978, Lamborghini went into receivership.
Partnership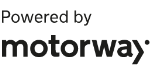 Need to sell your car?
Find your best offer from over 5,000+ dealers. It's that easy.
After struggling on under the receivers, in 1981 it was bought by French brothers Patrick and Jean-Claude Mimran for £1.25m. Having seen how much money had been ploughed into the Cheetah, they decided the company should press on with the project, but make it more its own. The first step was the LM001 prototype ('Lamborghini Militaria no.1') revealed at that year's Geneva show, still closely related to the Cheetah but now powered by an 180bhp AMC unit. For the LMA002, unveiled the following year, the 'A' stood for 'anteriore', Italian for 'front', which was where the engine now resided, improving handling and freeing up space at the rear for armaments or extra seats. Meanwhile, no longer needing to make the vehicle appeal to a US audience, the idea of using an American engine was abandoned. Instead the LMA002 was fitted with the 332bhp 4.8-litre V12 from the Countach.
Although there would be further prototypes with a 150bhp 3.6-litre turbodiesel (LM003), and a 7.3-litre V12 powerboat engine (LM004), it would be with the Countach engine – by then in 5.2-litre Quattrovalvole form – that the LM would eventually go into production in 1986. With 450bhp, the 2700kg LM002 could hit 60mph in 7.7sec and go on to a top speed of 130mph.
There would be some military orders, notably from Libya and Saudi Arabia, but mostly the LM002 would be bought by private individuals looking for the ultimate 4x4 plaything. They would need to have deep pockets, though, as the civilian-spec LM, complete with electric windows, a stereo and a cabin trimmed in leather and wood, came with a price tag of over £70,000 – about the same as a Countach S, and three and a half times that of a Range Rover Vogue.
Something of a curiosity, the 'Rambo Lambo' (as it inevitably became known, even before Sylvester Stallone bought his) never sold in big numbers – just 301 had been built when production ended in 1990. But it remains the coolest fast 4x4 by far.