Lamborghini Aventador SV review – ride and Handling
The lighter, faster version of the Aventador delivers a truly thrilling supercar driving experience
Ride and Handling
There is just enough pliancy in the ride in Strada mode for the chassis to deal with sunken drain covers, pot holes and the like in a relaxed, settled way. The SV certainly doesn't ride in a discomforting, back breaking manner, but with so little suspension travel the car will crash over bigger intrusions. In comfort terms the lack of padding in the seats is much more of an issue. 
Owing to the carbon fibre tub that forms the backbone of the car the SV feels incredibly rigid, with no sense whatsoever of the structure deforming in hard cornering or shuddering over a rough surface. 
The standard fit Dynamic Steering and been much improved over the system fitted to the Huracan, meaning the SV's helm is predictable, direct and even reasonably communicative, with a natural rate of response at the front axle. Guiding the car through a sequence of corners becomes an intuitive exercise and you soon feel confident enough to really lean on the enormous levels of grip. 
The only real dynamic issue is that the Strada, Sport and Corsa drive modes are not configurable, so as you ramp up through the settings you get weightier steering and stiffer damping along with the sharper throttle response, quicker gearshifts and more vocal exhaust. That's a shame because the steering is at its best in Strada mode and on many of the UK's back roads the tautest damper setting is simply too aggressive.
Otherwise, though, the chassis is sublime. Body control is resolute, the grip levels are phenomenal, the front axle darts keenly into an apex and – in Strada and Sport mode – the suspension deals with bumps and surface imperfections effectively. 
Being so vast in size and running on such wide tyres the car feels intimidating on smaller B-roads and it will hunt out cambers and ruts. The SV is at its happiest on smoother, wider roads where it can really stretch its legs. On such roads it's hard to imagine many other four-wheeled vehicle covering ground at the same rate. 
Partnership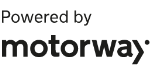 Need to sell your car?
Find your best offer from over 5,000+ dealers. It's that easy.
Compared to the standard Aventador the SV feels more excitable at the rear axle, but never to the point of instability. With more power and a 50kg weight reduction it also accelerates more violently and snaps into corners with less inertia. The carbon ceramic brakes are impressive in their sheer power, but with a slightly dead pedal anywhere short of full force it's not unusual to approach a corner with your heart somewhere in your throat as you wonder if the car will stop. Of course, it always does. 
The four-wheel drive system doesn't allow for any tail-out antics – certainly not on a dry road, anyway – but there is an enjoyable impression of the car being driven from the rear when exiting a corner under power. 
evo Comment
'As the discussion around autonomous cars gains traction and environmental pressures mount relentlessly, Lamborghini has built a timeless supercar that stands for all the values we car enthusiasts hold dear – performance, fun, noise and drama. I can only criticise the car on three counts; the bucket seats are uncomfortable even over a short journey, the gearbox is outdated and the lack of configurability in the drive modes limits the car's operating window. Otherwise, it is a beguiling supercar' – Dan Prosser, road test editor