Lamborghini LP640
A service is due for the Lambo. Eeek!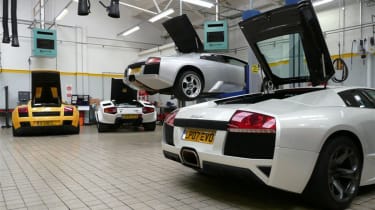 Yep, six months have already passed since LP07 EVO first graced these pages, and so comes the part of Lambo ownership I dread most: a service.
Costs for the LP640 have so far been roughly the same as they were for SG54 LAM (my old orange Murciélago long-termer) during its first few months, and that's despite LP07's track work in the autumn of last year. Those tough miles meant a couple of items needed to be added to the shopping list this month, though: a new set of boots and fresh pads for each corner.
Micheldever Tyres of Winchester managed to get four P Zero Rossos for £880, while Circuit Supplies (01525 385888) sourced the pads for £435. Then to that you can add £1411 for LP07's first service, carried out by Lamborghini Manchester. My poor credit card…
You might have thought that after piloting Murciélagos for 75,000 miles I'd have mastered parking one on the street by now. Afraid not. It's a horrible sound when you get it wrong, and LP07's co-owner and I have done it more than once, so a bit of wheel refurbishment has also been in order recently. We really need to be extra careful with the LP640, though, as there's that carbonfibre oil cooler cover protruding from the nearside of the car to consider. Kerb that and you really will ruin your day.
There was one final expense this month. Like the 6.2 Murciélago before it, I'd noticed the LP640's oil pressure looked dangerously low at idle after sustained hard driving. Automobili Lamborghini recommend the thicker-viscosity Agip Racing 4T 20w-50 (actually a bike oil) for just this eventuality. It's difficult to pin down in Blighty, but a quick search on the web led me to Agip's UK importers, Moto World UK. One oil-change later and the problem disappeared.
Partnership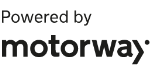 Need to sell your car?
Find your best offer from over 5,000+ dealers. It's that easy.
So with six months and 7500 miles under the Lambo's belt – of which 1700 have been on circuits – the costs running total comes to £3097, plus fuel. For a major-league supercar living a hard life, that doesn't sound too bad to me.
Finally this month, a little update on SG54 LAM, as I'm often asked how it's doing when I'm spotted filling up LP07 in a petrol station. Well, I'm pleased to report that since having its V12 rebuilt last year (evo 108) it has been going strong and has just passed 70,000 miles. That said, a £30 spring in the gearshift broke recently, necessitating the removal of the gearbox to replace it – at a cost of £800! I considered just living with it, but it's too easy to slot that lovely aluminium lever into reverse by mistake. The thought of that happening at 80mph was enough to bring me out in a cold sweat and get on the phone. It's been an expensive month, this one…
Running Costs
| | |
| --- | --- |
| Date acquired | August 2007 |
| Total mileage | 7544 |
| Costs this month | £1411 (service), £880 (tyres), £435 (brake pads), £171 (oil), £200 (wheel repair) |
| Mileage this month | 633 |
| MPG this month | 9.7 |