Lamborghini LP640
Our Lambo's 15,000 service included the labour-intensive task of adjusting the V12's valve clearances. Eeek!
I once read that running a big Lambo makes as large a dent in the wallet as funding a small helicopter. Since I've had not one but two of Sant'Agata's finest needing serious amounts of TLC this month, I'm not about to disagree.
First up was the LP640, which was a touch overdue for its 15,000-mile service. It's a major service, and amongst its expensive procedures is the labour-intensive task of adjusting the V12's valves – hence the £2788.57 total cost. Adding to that, LP07 desperately needed a new set of front boots after a particularly severe 'off' at Elvington a couple of weeks earlier left them showing their cords, while the Brembo rear pads that Lamborghini fitted in Italy at the end of June (see evo 122) had already thrown in the towel. The fronts are now looking a bit grim too…
And then there was trusty old SG54 LAM, my old Murciélago long-termer (which is now fast approaching having 100,000 miles on the clock!). It also ended up under the same roof at Lamborghini Manchester, having been diagnosed with electrical gremlins that constantly switched off the traction control mid corner. Not so good for one's health, you understand. And neither was the bill of £650.
Driving back home on the M62 after visiting both patients I noticed a group of fishermen crouched over their rods next to a canal and wondered just how much cheaper a pastime that would be. Hey ho.
On a positive note, the LP640 is still running like a train despite having now had 321 drivers wrestle with its 631bhp during the 6th Gear Supercar Experience events it earns its keep on. Quite a few of those drivers have been evo readers, and on that note if you fancy having a go in LP07 at Prodrive's circuit near Kenilworth, Warwickshire, or Elvington, North Yorkshire, you'll get a 20 per cent discount if you mention evo when booking your place. Check out www.6thgearexperience.com for more details.
Partnership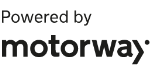 Need to sell your car?
Find your best offer from over 5,000+ dealers. It's that easy.
For obvious reasons in-car entertainment isn't really at its best in a V12 Lambo, but the irritating Kenwood stereo fitted as standard has developed a habit of belting out tunes at maximum volume shortly after the ignition has been switched on. Not serious, but definitely embarrassing, especially when its one of those songs you like, but would prefer to keep to yourself…
But that and this month's huge bills aside, I'm pleased to say LP07's magic is still all there. Funny how I don't remember thinking that when I was handing over my credit card…
Running Costs
| | |
| --- | --- |
| Date acquired | August 2007 |
| Total mileage | 15,174 |
| Costs this month | £338 (front tyres), £220 (rear pads), £2789 (service) |
| Mileage this month | 1122 |
| MPG this month | 11.0 |