2019 Land Rover Discovery Sport D180 SE review
Land Rover's popular mid-size family SUV felt somewhat half-baked when it launched, but is hoping to catch right up with this inside-out update
On paper, the Land Rover Discovery Sport always seemed to make plenty of sense to buyers. Its popularity, no doubt spurred by the combination of a reasonable price point and those (token) six and seventh seats, was almost irrespective of the Discovery Sport's layman chassis, unpleasant engines and interior that seemed to originate from 2001. So important is the notion of 'image', I guess.
It might have seemed imperative for Land Rover to do something rather drastic for its mid-cycle update, and so it has. Don't mistake this new model's familiar styling as inaction, because the new Discovery Sport is quite literally all-new, only inside-out. The body-in-white might be identical, but underneath the new Disco Sport shares an all-new platform and mild-hybrid powertrains with the new Evoque, while aligning its interior and off-road technology to the full-sized Discovery.
This might sound counterintuitive, but clearly somewhere within the walls of Land Rover HQ the enormous task of slipping an all-new structure underneath a four-year-old design was deemed a worthwhile exercise, for the benefit of both the car and its manufacturing process. The good news is that the real beneficiary of this is the customer, as the new Discovery Sport really is a marked improvement on its predecessor, with a clear focus on the bits that made us so luke-warm on the original.
Engine, transmission and 0-60 time
The Discovery Sport's new underpinnings keep the mechanical side of things relatively simple, with all models utilising a 2-litre turbocharged four-cylinder Ingenuim engine in both petrol and diesel forms. Diesels are expected to be a more popular choice, and despite the downtrodden reputation are by far and away the most suitable option for the Disco Sport.
A key reason to integrate the new platform is the adoption of the Evoque's mild-hybrid system, which gently coaxes a few extra miles per gallon by extending the stop-start system and gently torque-filling at low rpm. And boy is that torque-fill required, as the Ingenium engine (in nearly all forms) remains an average power unit at best due to the slothful power delivery. It's something accentuated by the transmission, which hunts for torque like a beagle does a liver-smeared hedgehog. Keep your inputs smooth, accept that the progress being made on one-third throttle is about as fast as you're likely to go and it's ample. Attempt to find more performance and it all falls to pieces. This is where diesel versions play their trump card, as the more relaxed gait easily makes them the pick of the range, and that's before you consider the petrol's scary fuel consumption figures. One massive improvement across the board is refinement though, particularly in reference to the powertrains, so at least you don't have to listen to the engine's grumbling on the other side of the firewall.
Technical highlights
As mentioned above, the changes applied to the Disco Sport on this supposedly mid-cycle update are far more complex than a simple polyurethane change. Land Rover made the unorthodox decision to completely re-engineer the Discovery Sport's chassis from the inside out, moving to the new premium transverse architecture found under the skin of the Range Rover Evoque. Alongside the current four-cylinder powertrains will eventually be a plug-in hybrid version, combining a new three-cylinder petrol engine with an electric motor and larger lithium-ion battery package.
Land Rover's four-wheel-drive system is typically biased towards offroading capability rather than performance, and decouples during cruising for maximum efficiency. It's controlled via Land Rover's Terrain Response system which will adapt the car to specific off-road conditions either automatically, or via the new input system on the lower dash. A brief jaunt off-road proved that like all Land Rovers, even pedestrian models are impressively capable, powering through the slippery off-road course without any sign of struggle.
The move to a new architecture has also brought with it useful gains in tech, upgrading to the latest 10.1-inch Command Pro system. It's not particularly intuitive, and can be a little delayed in its response, but now at least works smoothly and reliably. This new tech is packaged in a familiar, yet far more contemporary interior layout, aligning itself with the bigger Discovery. Build and material quality also feels like a marked improvement on the outgoing model, although it does trade the Evoque's plush ambiance for a somewhat more robust feel. Interior accomodation is impressive for the class, although those two extra seats in the third row are strictly for children.
What's it like to drive?
There is something quite refreshing about driving a car with such a clear focus on one aspect of the driving experience. Unfortunately, if you were under any impressions that it might be in the pursuit of driving thrills, you would be mistaken. The Land Rover Discovery Sport makes a decent effort of not becoming completely undone when roads turn more challenging, but such is the progress many SUV rivals have made over the last ten years or so, is does feel lumpen and heavy compared to most rivals.
Partnership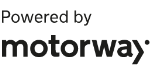 Need to sell your car?
Find your best offer from over 5,000+ dealers. It's that easy.
The slow, gloopy steering is the first sign of its unwillingness to play ball, but rather than being caused by sheer ineptness, the Disco's no-fun approach is due to the fact it just isn't set up to make fast, comfortable progress along a road. The other six passengers might well appreciate this, but as a device this is transportation, nothing more.
But where entertainment is off the menu, the side effect is a consoling ride quality that does a brilliant job of ironing out intrusions in the road surface. It's an isolated feeling, one brought about by its low spring rate and impressively tuned dampers.
An added advantage to the Discovery Sport as compared to the closely related Range Rover Evoque is the improved primary ride quality brought on by its longer wheelbase, and resolute disinterest in dynamic aspirations.
Don't mistake this for inability though, as although it doesn't enjoy being flung around, its new underpinnings don't quite fall to pieces like it once did. Turn in with enthusiasm and the front axle will generally just gird its loins and hold on, rather than scrabble away in terminal understeer.
Price and rivals
The Discovery Sport operates within a middle ground against most premium-branded rivals, priced between something such as a BMW X1 and X3. Size-wise, the Discovery is much closer in size to the latter, but then so too is its engine range fairly limited against premium rivals.
The headline starting price for a Discovery Sport D150 is £31,575, but for that one loses the all-wheel-drive system, mild-hybrid assistance and automatic transmission. Consider it more a fleet-friendly entry-level model. Upgrade to include those elements (which come together as standard on all other variants) and the price jumps up to £36,425.
Land Rover expects the mid-range D180 to be its biggest seller, starting at £40,325, while the twin-turbo D240 will set you back a further £2150. Petrol P200 and P250 models start at £36,775 and £41,375 respectively, but are best left well alone in the UK. Another unnecessary upgrade is the £1500 R-Design styling pack, which even when fitted with the biggest 21-inch wheel, suits neither the Discovery Sport's aesthetic, let alone mantra.
From here, SE and HSE trim levels are able to be specified at £2800 and £2850. Each adds higher levels of equipment to the list, the latter adding things such as an upgraded stereo, 20-inch wheels, active LED headlights and a clever 'Clearsight' rear-view mirror.
Working with the popular D180 SE trim at £43,175, an Audi Q5 2.0TDI with both the 'Comfort' and 'Technology' packs will set you back £43,640, although only seats five. A reasonably specified BMW X3, Volvo XC60 and Mercedes GLC also float around the same £43k mark with a similar level of equipment. If you need the two extra seats, Merc's incoming GLB will accomodate, but despite the seat count is a smaller and more hatchback-like crossover, without the commanding driving position or inherent off-road ability. It's nearly as expensive too.
Forgo the premium badge and we risk deviating too far from anything remotely interesting, but the low £40k price bracket will score you a top-spec Skoda Kodiaq vRS, which although hardly an Audi RS4, is probably the most entertainment you can have with six others on board.