Land Rover Discovery Sport review - A talented all-rounder - Land Rover Discovery Sport ride and handling
Subtly brilliant, the Discovery Sport takes fight to the Germans
Land Rover's chassis people took more than a few leaves out of the Evoque's 'ride and handling' book when working on the Discovery Sport, which is no surprise when you realise that the whole front end of the platform is shared between the cars. To go along with its wider remit the Discovery Sport has more comfort dialled in as standard, so it's smoother on the motorway and actually remarkably refined everywhere. Around town it can still jiggle a bit over certain surfaces, but it's brilliant at absorbing sleeping policemen.
Out on the open road it's more impressive again, with exceptionally good body and wheel control - for a biggish SUV anyway. Tackle a challenging direction change and you'll turn around to try again at greater speed, as it's commendably composed, revealing that Land Rover's engineers have spent a lot of time honing the chassis and suspension.
Throw in a few mid-corner bumps and it reveals further depth to its abilities, shrugging them off and maintaining its line. There's even some throttle adjustment available mid-corner if you're so inclined, though not really enough grunt from the engine to exploit what is clearly a biddable set-up. Land Rover attributes this to the sophisticated new multi-link rear axle.
Push a little harder again and subtle divvying up of the power between the front and rear axles becomes more apparent - especially in slippery conditions. On ice, with room to play, it even adopts a satisfying rear-led stance. However, on these slippery surfaces - specifically normal wet or greasy roads, rather than snow and ice - it's also hard for the Disco Sport to hide its bulk (no model is lighter than 1775kg), with plenty of turn-in understeer the result. In this respect the Evoque feels a little more agile, keener both to change direction and to hang onto the road surface.
Partnership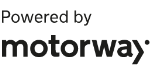 Need to sell your car?
Find your best offer from over 5,000+ dealers. It's that easy.
If there's a weaker link, it's in the electronic power-assisted steering. There's not a lot of feel and very little steering effort is required, which takes some getting used to as the pace rises. The steering is linear though, and once you've adapted to this you can actually develop quite a flow down a twisting road. The well-modulated brakes also help. This is a far more satisfying car to drive than say the Audi Q5 and while not quite as rear-biased as the BMW X3, it's at least as competent, with a lighter, more delicate feel to the controls.
Off-road, it's predictably excellent. While it lacks the huge ground clearance afforded by the Range Rover's air suspension, it offers capability well beyond what most owners will demand of it and its relatively narrow body affords breathing room down tight tracks. The steering also seems to transmit some useful feedback when really crawling, while a suite of off-road electronic systems are present to make virtually any off-road situation a breeze.