Lexus GS Review-price, specs and 0-60 time
Pair of hybrid executive saloons offer a different take on the Germanic norm
evo Verdict
Just as the E-Class and 5 Series play supporting roles to the S-Class and 7 Series, so too does the Lexus GS under the LS. The GS arrived shortly after the LS, and, like all the Lexus range, has focused on hybrid power in recent years. Unlike the CT below it, or its RX SUV sibling, the GS is offered with a choice of two disparate hybrid powerplants. The GS 300h features a 2.5-litre four-cylinder petrol engine and in GS 450h form there's an electrically assisted 3.5-litre V6 behind that bold spindle-shaped front grille. A daringly different purchase in the Deutschland-dominated marketplace, the GS once looked clever and unusual, but with its German foes all offering hybrids too it's no longer a unique proposition.
evo Tip
A big value package, the GS offers the sort of standard equipment levels in entry-level models that buyers of German rivals could only wish for. The hybrid powertrains were once something of a USP, but both Mercedes-Benz and BMW offer hybrid versions of their E-Class and 5 Series respectively now with electrically assisted petrol engines. BMW's 520d is only a few grams off the GS 300h's emissions output too, and betters its official combined consumption figure. That 520d will also reach 62mph some two seconds quicker than the Japanese contender, which seals the Lexus's fate here.  
evo Comment 
Like its other hybrid Lexus relations the GS makes a lot more sense outside Europe, where diesel engines aren't so heartily embraced. The USA is a good example, where the GS's power and consumption make it a far more popular proposition. If we're being cruel we'd say that US roads suit its demeanour, too, as, while it's among the better handling Lexus models, it trails its rivals for agility. That's not to say it's not competent, it just fights in a class where excellent is the norm, which makes it difficult for the GS.
Partnership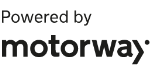 Need to sell your car?
Find your best offer from over 5,000+ dealers. It's that easy.
That hybrid system brings with it a few compromises, too, not least the need for a CVT automatic transmission, which shatters any illusion of prestige and refinement if you ask for everything from the combined motors. It's a different driving experience then, and one that used to be justifiable thanks to the tax-cheating numbers associated with the hybrid powertrain, but diesels have long offered better performance and economy - if not quite the outright emissions - and the hybridisation of the European offerings is now growing apace.