Gordon Murray to advise Lotus
Lotus has announced that Gordon Murray is to join its 'advisory panel'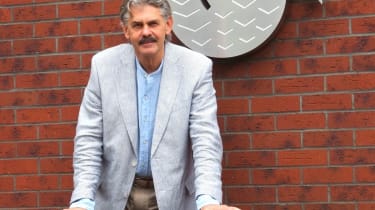 Lotus has announced that Gordon Murray will be joining the company's 'advisory council' to help advise the company on strategic issues and product strategy.
The Lotus job is strictly a part-time gig – Murray will continue to lead his own company, Gordon Murray Design – and to work on licensing his innovative 'iStream' production process. At Lotus he'll work with other advisory council members including Bob Lutz, GM's former 'product tsar' and Tom Purves, whose previous job was running Rolls-Royce.
Of course, Murray's CV includes the creation of the McLaren F1, still reckoned by many to be the ultimate supercar. He won't be involved in day-to-day design at Lotus, where the styling of the company's new models is being handled by former Ferrari design boss Donato Coco. 
Murray's career almost began at Lotus – the company had promised him a job when he was still in 1969, but when he arrived in the UK in 1969 he discovered that Lotus was laying off staff in a recession and he went to work for Brabham instead. Lotus CEO Dany Bahar has already brought plenty of high-profile names into the fold to act as both ambassadors and advisers for the Norfolk sportscar maker – from Nigel Mansell to the more controversial appointment of hip-hop producer Swizz Beatz. 
'For years I've been a huge admirer of Lotus, said Murray, 'I have great respect for the legacy that Colin Chapman created, and I think what Dany and the team are doing is a really good thing for the brand… I'm really looking forward to contributing to Group Lotus during this exciting time.'