Porsche Boxster vs Lotus Elise S
Which of these sub-£40K sports cars delivers the best open-top kicks, the all-new 2.7-litre Porsche Boxster or the latest supercharged Lotus Elise? Richard Meaden finds out
The bond between the Porsche Boxster and Lotus Elise extends way beyond their engine layout, open-air design and affordable (okay, semi-affordable) pricing. Both were conceived in the early '90s – troubled times for both brands – and launched to feverish acclaim within months of each other in the latter part of 1996.
Porsche openly admits the Boxster pretty much saved the company, or at least laid the fiscal foundations for the gargantuan money-making machine it has become today. By contrast the Elise's tremendous success failed to bring long-term financial security, but it's impossible to overstate its contribution to Lotus Cars, nor its achievement in bringing magical dynamics to the mainstream.
Their ubiquity and the horribly tempting prices of early used examples mean we've perhaps become a little blasé about the Boxster and Elise. It's certainly doubtful that anything launched by either Porsche or Lotus in the foreseeable future will match the frenzy that surrounded the debut of those original models. Still, the arrival of the all-new 981-generation Boxster and a significantly revised Elise S rank amongst the more eagerly anticipated moments in evo's 2012 calendar.
Our test starts with a trip to Porsche Cars GB's headquarters in Reading, where a Boxster awaits collection. It's a base 2.7-litre, 261bhp model fitted with the standard six-speed manual transmission and around £7000-worth of options. These include PASM adaptive dampers, 19in 'S' wheels, Porsche Torque Vectoring (PTV) with a limited-slip differential, satnav, bi-xenon headlights and a black leather interior. It's a nice spec that equates to a smidge under £45,000 in total.
Much has already been written in evo about the raft of improvements made to this, the third-generation Boxster, so I won't repeat it here. Suffice to say it's lighter (despite being a bigger car), quicker, more refined and more efficient. It's also very, very handsome thanks to a masterful mash-up of Carrera GT and 918 Spyder themes, plus a few design flourishes of its own.
Partnership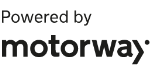 Need to sell your car?
Find your best offer from over 5,000+ dealers. It's that easy.
The sun is out, so despite having to head straight onto the M4 motorway I decide to drop the roof. The electric hood now operates via a one-touch switch with no windscreen latches to release, so going topless is the work of a moment. The cabin, with the optional leather trim on seats, door panels and dashboard, is really appealing and very high quality. It's a pleasingly grown-up environment and creates an ambience that punches well above its price-point.
The engine sounds sweet and spins freely, its familiar sharp response and crisp exhaust note reinforcing the sense that this is a premium sports car in every respect. The gearshift of the six-speed manual is slicker and more precise than the seven-speed found in the 991, and coupled to a light, smooth-biting clutch it makes for a car that's easy to bond with and drive smoothly from the off.
At 1310kg the new Boxster is a useful 25kg lighter than its predecessor. This helps make the most of the 2.7-litre flat-six engine's power and torque, but you're immediately aware that this is a brisk rather than genuinely fast car. It makes all the right noises, but if you're used to the snap of something like an E46 M3 or the grunt of a Focus RS, the Boxster is unlikely to blow your socks off, in a straight line at least.
Still, there's something very satisfying about the way the base Boxster goes about its business. It has terrific polish and offers amazing levels of practicality (it swallows an incredible amount of luggage) so you really don't feel like you have to endure any hardships to access the pleasures of a two-seater sports car.
Of course the previous Boxster was also blessed with a similar breadth of talents, but this new one adds another layer of sophistication, refinement and quality. We'll discover whether it ups its dynamic game to the same degree tomorrow, but on the evidence of this initial drive it's hard not to feel the Boxster is the most complete car in Porsche's model line-up.
A decade and a half of evolution has seen the Lotus Elise draw closer to the Boxster in terms of pricing and performance, a fact evidenced by the Elise S's basic list price of £36,200 – less than £1400 shy of the Porsche's. That came as something of a surprise to me, but not as much as the fact that, as tested, this range-topping, supercharged Elise also comes with a further £7000-worth of options. These include a £2100 Touring Pack (comprising assorted leather trim, embroidery, carpet mats, noise insulation panels, spotlights, iPod connection, cup holder and cruise control!), the £1800 Sport Pack (featuring firmer Bilstein sports dampers, lighter forged alloy wheels and more supportive sports seats), the £550 Black Style Pack (forged wheels in black, plus a black rear diffuser), £1100 for air-conditioning and another grand or so for the snazzy orange paintwork.
There's no more graphic demonstration of the essential difference between life with a Boxster and Elise than the first five minutes of any journey. The next morning, while Stephen Dobie wanders over to the Porsche, pops the front luggage compartment to stow his overnight bags, then jumps in and drops the electric roof while simultaneously keying Crickhowell into the satnav system, I stand next to the Elise in a bit of a quandary. It's sunny, so I feel I really ought to remove the roof, but I'm not sure I've got time to disassemble it, roll it up and shove it in the rear luggage bay with my overnight bag (thereby relegating my laptop to the passenger seat) before Dobie and photographer Max Earey have left me for dust.
With no satnav (or map) I don't fancy my chances of negotiating Cheltenham blind, so I leave the roof on, fold myself into the spartan confines of the Elise's trademark aluminium tub and follow the red tail of the Porsche. Once in the Elise, it's a fun place to be: more exciting and unconventional than the Boxster, and though your knees and elbows rest against sharper, less padded edges, the upside of this mild discomfort is a more intimate and sporting driving environment.
Like my first journey in the Boxster, these initial miles are hardly driving nirvana, but they are representative of real day-to-day motoring. The Elise takes them in its stride, but there's no doubt you'd need to be made of sterner stuff than your average Boxster driver to use the Lotus on a daily basis. The unassisted steering is light once you're on the move but requires a bit of muscle at walking pace, while the general road and wind noise levels are significantly higher. It doesn't impede phone conversations on the move because there's no hands-free connectivity. That in itself is not a big deal, of course, but when combined with the restricted luggage space, comparatively fiddly roof and elevated noise levels it means you need to be prepared to put your life on hold while you're driving the Elise.
After a brief stop to finally remove the roof, we find ourselves on some quicker and more interesting roads. Here the Lotus is in its element. All the frustrations and distractions of missed phone calls and distorted music melt away, your senses instead fully engaged in the process of threading this fizzy little sports car down a twisting road draped across a spectacular landscape.
The four-cylinder Toyota engine has never been the most charismatic partner for the Elise, but this new supercharged 2ZR-FE unit boasts more torque than the old motor in the outgoing Elise SC (up from 156lb ft to 184). It uses less fuel too, trumping the Boxster's 192g/km CO2 rating with a positively tree-hugging 175g/km. Revisions to the blower design mean it now generates a less dominant whine, so you get to enjoy more of the VTEC-style hardening of the engine note at high revs. Maximum power (217bhp) arrives at 6800rpm, so it still likes to be revved, but that 'charger also beefs up the mid-range, with peak torque achieved at just 4800rpm. Its buzz-saw bark sounds a little sweeter with the roof off and provides the perfect soundtrack for this waspish sports car.
The Elise has put on some weight in the last 15 years (haven't we all?), but it still weighs comfortably less than a ton, so has proper get-up-and-go, cracking 60mph from a standstill in a claimed 4.2sec and punching hard in the intermediate gears. It always feels like it has the right intensity of performance, if that makes sense, with enough in-gear urgency to make it a rapid overtaking tool yet long-legged enough to hit its stride on fast, open roads.
What really stands out is the clarity of feedback you get from the car and the accuracy with which you can place it on the road, even when driving close to its limits. The Yokohama Advans generate serious grip, so in most corners you simply nudge the little steering wheel and the nose darts to your chosen trajectory. It's an addictive process and one that encourages a neat, committed style. As you steal yourself to brake later and carry more speed into the heart of the corners, you enter that magical zone where the car seems to dance through the twists and turns, working all four corners in harmony with the road.
You rarely need to worry about oversteer, partly because there's an excellent stability control system, but also because the balance of weight distribution, available grip and torque is so well matched. Switch the electronics off and even if you do breach traction the open diff allows the inside rear wheel to spin. That means the tail won't be made to wag under power alone, but it can be brought into play on the brakes as a deft way of neutralising any understeer you might generate in a tighter turn.
The brakes themselves have the same Lotus hallmarks of progression and linearity, coupled with ample power and inspiring stamina. The pedals are perfectly placed for heel-and-toe downshifts, so a well-timed blip or two elicits the occasional smile-inducing pop and crackle from the exhaust. On proper driving roads like these the Elise S is sensational.
I'm still buzzing when I swap back into the Boxster. Yesterday I'd spent the hours immediately prior to my first exposure to the new Porsche driving my Fast Fleet BMW 520d. Unsurprisingly, the Porsche felt quite compact and eager after that, but now, having spent an intense few hours haring around in the Elise, the Boxster feels big.
You notice instantly how much more of the road it fills, and how this reduces your options when scribing a line through a sequence of transient curves. You also sense a slight numbness to the steering (yes, it's electric…) that hadn't been so apparent when stepping from a less-than-sporting machine. It's less of an issue than it is in Power Steering Plus-equipped 991s, but still there's a small but discernible loss of connection over the previous model's hydraulic rack. It's not a disaster, but it does confirm that we can no longer look to Porsche as the absolute benchmark for the very best power steering, for now at least.
That lack of immediate acceleration is also a bit of a frustration, but with time you appreciate that the Boxster builds speed deceptively, thanks to longer-legged gearing and a less shouty engine. There's a decent spread of torque, with a peak of 206lb ft available between 4500 and 6500rpm, so as long as you keep the revs at a simmer you have access to all the Boxster's performance. Porsche claims a 0-62mph time of 5.8sec, which feels about right, while the top speed of 164mph sounds believable.
Thanks to PASM and a supple set-up, the Porsche flows where the Lotus ducks and dives, soaks up the punishment where the Elise's Sport Pack suspension will catch a sharp edge. That means the Boxster feels more composed and less intense, but it also means it never quite keys in to the tarmac as aggressively or connects you so completely to the action. Compared with the transparent, uncensored Elise, the Boxster filters its feedback more finely, with less 'noise' from bumps, cambers and coarse surfaces. It's almost as though you're holding the Boxster's big steering wheel wearing a pair of thick(ish) gloves.
Both cars give you great confidence on challenging or unfamiliar roads, but deliver in very different ways. The Lotus thrives on commitment and raw speed, so you tend to find yourself going like the clappers for 20 minutes before easing off to catch your breath. The Boxster prefers a less banzai approach. It has tremendous poise, hugely powerful brakes and tons of mechanical grip to lean on, but unlike the Lotus you find yourself pushing to 80 per cent and staying there, not because the car won't cope with harder driving, but because it feels more appropriate to find a spirited-yet-comfortable pace and sustain it. Much like the day-to-day practicality issues, it's this contrasting style of delivery that will be the biggest factor in deciding which of these cars suits you best.
With PSM (Porsche Stability Managment) engaged, the Boxster is utterly benign and completely foolproof. Switch it off and it becomes a more expressive machine, allowing you to play with the balance under braking, just as you can with the Elise. It's not quite as direct or quick-witted as the hyper-alert Lotus, but this means it has greater progression and gives you more time to make your steering and throttle inputs. On a dry road the 2.7-litre engine struggles to trouble the rear tyres, but that means the Boxster feels well within itself at all times, which will doubtless suit most owners just fine. After all, if you want a Porsche that bites, £45K will buy you a nice used 996 GT3.
As you've probably gathered, picking a 'winner' from the Elise S and the Boxster is pretty much impossible, for though they cost the same money, occupy the same sector of the market and perform brilliantly in their own ways, they deliver completely different driving experiences. Such maturity means the Boxster is a magnificent car, but its focus on all-round ability and useability inevitably means it falls short of the raw thrills, pace, involvement and excitement so readily served up by the Lotus. If you're after an adrenalin pump, the Elise S stands head and shoulders above the Porsche, but when you're simply driving rather than driving, the Lotus's uncompromising character makes mundane mileage or long journeys little more than bearable.
Cars like these – perhaps more than any other – demand that you're brutally honest about what your life and driving style require. Kidding yourself will only lead to frustration, but give head and heart a fair hearing and buying either of these brilliant sports cars will be one of the best purchases you've ever made.