Maserati Quattroporte V (2003-2012) buying guide
Does the fifth generation Quattroporte have supercar-like running costs alongside its supercar underpinnings
Two simple rules to follow if you want to live happily ever after with a Maserati Quattroporte. Rule 1, accept that it's not going to be a cheap car to run and budget accordingly. And rule 2, find a car that's been owned by someone who understood the importance of rule 1. 
As Andy Heywood, MD of specialists McGrath Maserati, says: 'Properly maintained, they're a really nice car, the best of that generation of Maseratis – much nicer than the 4200 Coupe. You just have to find one where the owner has been meticulous about servicing. It'll probably only cost you a thousand or so more than one that's had a much harder life, and it'll be worth every penny.'
The fifth-gen QP went on sale in May 2004. It used a 394bhp version of the Ferrari-developed 4.2-litre V8 from the 4200 Coupe, mated to a rear-mounted automated manual gearbox, known as Cambiocorsa in the 4200 but renamed DuoSelect for the QP. Maserati's Skyhook adaptive damping came fitted as standard.
The new QP was generally well received, its Pininfarina lines, superb chassis and soulful V8 earning special praise; not so much DuoSelect with its jerky, ponderous changes, particularly in auto mode, though its manners were gradually refined over the production run.
Late 2005 saw the addition of the Executive GT version (more wood, more leather, more toys) and the harder-edged Sport GT (20-inch alloys, quicker shifts, sports exhaust, recalibrated Skyhook). In early 2007, Maserati finally bowed to the demand for a regular auto and a six-speed ZF unit became an option (taken up by over 70 per cent of buyers).
A year later came the Sport GTS, widely regarded as the pick of the range, with 20-inch wheels, uprated brakes, conventional damping and the auto 'box as standard. In the summer of 2008 engine capacity was expanded to 4.7 litres for the new S and updated Sport GTS, lifting power to 425 and 433bhp respectively. At the same time the range received a facelift that included a new front grille with vertical slats, and revised lights. 
Partnership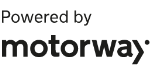 Need to sell your car?
Find your best offer from over 5,000+ dealers. It's that easy.
Any QP V is beautiful, charismatic and surprisingly driver-centric. But you need to approach ownership with eyes wide open. Here's what you need to know…
What to pay
£7-13k is the bargain basement, usually populated by higher mileage cars with a less-than-watertight service history. 'A nice DuoSelect car, with a fully stamped history and probably sub-50,000 miles, is somewhere between £10,000 and £15,000,' says Andy Heywood. 'And that's such a lot of car for the money.'
Pre-facelift Sport and Executive GT models (noted by their mesh grills of either black or chrome respectively) vary in price wildly depending on condition, ranging from £15k for a leggy duo-select model and right up to £30k for a clean and low-mileage model with the more reliable ZF-box. The rare and sought-after Sport GTS are still at around £20k-plus for an early, average-miles example, with low-mileage 4.7s between £30-40k depending on condition and mileage. 
What we said 
Maserati Quattroporte first drive, March 2004 (evo 065)
'Before driving the Quattroporte, the concept of a really big sporting luxury saloon had always seemed a spectacular contradiction in terms. All the evidence suggested you simply couldn't make something that's five metres long and weighs two tons handle properly or be remotely entertaining or involving. 
'Yet the QP really is an astonishingly accomplished machine when you let the bung out, displaying the kind of fluidity, precision and keenness to change direction that cars carrying 500kg less would struggle to match. Find the space and the confidence and you can fling the Quattroporte around like a supersized M5 thanks to steering that feeds you just enough information and an on-the-limit temperament that remains benign even with the most severe provocation. In terms of absolute A to B ability, it's not only the best-sorted Maser chassis in years, but it completely redefines the standard for big-car dynamics.
'The engine, too, loves this style of driving, punching with increasing power as the revs climb towards the 7600rpm red line, filling the cabin with an inspiring, guttural howl. The tragedy is the gearbox… DuoSelect in auto mode fails to slur a single shift as convincingly as a conventional torque-converter automatic.'