McLaren P1 to appear at Goodwood
McLaren has announced that it will be taking the new production-ready P1 to the Goodwood Festival of Speed for its first on-track showing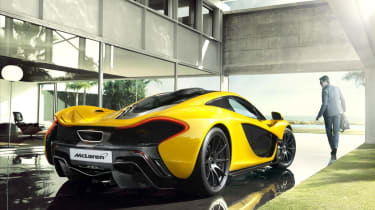 Now that the McLaren P1 has been fully unveiled at the Geneva motor show and the dust has settled, McLaren has announced that the hypercar will be making its driving debut at this year's Goodwood Festival of Speed.
Although we have now seen the P1 in all its glory, the Goodwood appearance will give the public a first look at the hypercar being driven in anger. With 903bhp, the £866,000 McLaren P1 will undoubtedly be one of the fastest road cars up the hill.
The FoS takes place over the weekend of 11-14 July, where there will be lots of other huge automotive celebrations, including 50 years of the Porsche 911, going on. Read our full event preview and watch the video of this year's preview event here.