Mercedes-AMG Vision Concept previews fast electric future
Gordon Wagner's vision of AMG's future looks a little something like this
It's fair to say evo's initial encounter with an all-electric Mercedes-AMG didn't quite go as well as we, or AMG, hoped. The EQS53, a high performance flagship of the brand's new halo electric model was undercooked; it's too heavy and too contrived to feel anything like a convincing interpretation of an electric AMG. That is where this new Mercedes-AMG Vision Concept comes in.
AMG's Vision concept is a car that doesn't just preview a future design direction, but also shows us the expensive new bespoke platform that'll come along with it. It's technology that we hope will yield a high performance electric car that will do the AMG badge justice. 
> Mercedes-AMG EQS53 2022 review – bespoke S-class sized EV arrives with grand ambitions
It's been designed to be a vision into the future in a broader context, rather than a preview of a specific new model, yet the parallels with a potential key rival called the Porsche Taycan might suggest otherwise. Before we get into the styling, the concept's real vision lies in the possibilities presented by AMG's new EA.AMG platform for next generation models. With a short front overhang and relatively short bonnet, an elegant stretch of curved body and extended Kamm-style rear end, the signs are encouraging. 
This is a sharp contrast to the current Mercedes EQS which has more of a single arch-like silhouette, or jelly-mould if you prefer, with a long wheelbase, short rear overhang and yet, oddly, a long dash to axle ratio. The Vision Concept's aesthetic is actually more closely aligned to the EQXX Concept Mercedes showed off earlier this year, with a more defined bonnet and windscreen break.
Compared to the EQS, the AMG Vision sits much much lower to the ground in terms of ride height and cabin height, but also in terms of the relationship between the axle centre points and floor. We suspect that like most of these new-age EV platforms, the batteries will be laid in a flat bank under the cabin, with the corresponding pluses and minuses associated with that positioning. 
As for the design itself, there's a curious almost Porsche-like quality to the nose and its gentle arch humps, joined by two very distinctive lighting signatures for the headlights and grille. It's expected that these features will be incorporated into future AMG models, with a new three-pointed star motif integrated into the headlights and the vertical Panamericana grille slats picked out with light, rather than simple brightwork. 
Partnership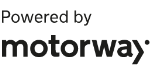 Need to sell your car?
Find your best offer from over 5,000+ dealers. It's that easy.
As for the rest of the body, it's typical modern Mercedes with a lack of hard lines and instead, rolling surfaces that pinch at the beltline. The haunches, both front and rear, are then almost organically grown from those masses, with a sharp technical lighting structure creating the leading edge of the Kamm-tail's rear spoiler. At the back, six round lighting elements are integrated low down on the bumper, and while we're certain they're not meant to reference exhaust pipes, they do look like illuminated exhaust pipes. 
Other elements around the lower bodywork and wheels take a more technical approach, looking less organic and more F1-inspired in their design. Overall the sleek, elegant coupe is a definite change in direction and should portray what's to come from AMG. We'll have to wait and see if it makes a better fist of things the second time around.