Mercedes ML63 AMG review
Mercedes has introduces a new engine in the mighty ML63AMG, with a twin-turbocharged V8 that's claimed to improve economy by nearly a third
What is it?
A super SUV with a conscience. Well, sort of. The third generation of Mercedes' flagship Cayenne Turbo fighter has a downsized engine and lower emissions – but it's still a monster, capable of 0-60mph in well under five seconds. It's been designed to deliver both on- and off-road – but with a pricetag around the £85,000 mark, so it should. 
Technical highlights?   The 5.5-litre twin-turbocharged V8 is increasingly familiar having been seen in AMG versions of the CLS and E-class, but the more we experience it the more we like it. Thanks to the direct injection (and to a lesser extent, stop-start) it's transformed the AMG ML's eco performance from abysmal to almost acceptable. Merc claims a combined 23mpg, which is 30 percent better than the old 6.2-litre V8, although with the temptation of 518bhp and 516lb ft to play with, we doubt most owners will see anything like that. 
To sharpen handling Mercedes has fitted what it calls its 'Active Curve System' featuring active anti roll bars that stiffen when cornering forces are applied. It also gets adaptive dampers and active AMG air suspension, which automatically drops the body lower at higher road speeds. As before the AMG gets permanent four-wheel drive and a 40:60 torque split, with the majority of twist sent to the rear wheels unless slip is encountered. 
As you'd expect, Merc has thrown the kitchen sink at the ML63. In addition to the leather seats, alcantara trim and XL digital screen that buyers will expect to find as their right there's also more safety equipment than anything else in the class, with blind spot monitor, lane departure warning and 'Attention Assist', which beeps angrily if it thinks you're about to nod off at the wheel.
What's it like to drive? Good. Seriously, good – and not just with the usual 'for an SUV' proviso. As with any AMG product the ML63 is dominated by its engine. The biturbo V8 makes a wonderfully bass-heavy rumble, sounding like not-so-distant thunder under full throttle. Lift off and the quad exhausts will even treat you to some bangs and pops on the overrun too. Performance is mega from a standing start – but the ML really gets into its stride as speeds rise, blasting into three figures with ease. 
Partnership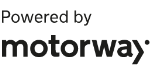 Need to sell your car?
Find your best offer from over 5,000+ dealers. It's that easy.
The active roll bars can be felt working under cornering loads, with the towering car resisting roll even under extreme provocation. Given that the ML weighs 175kg more than a Cayenne Turbo it's a deeply impressive system. The electromechanical steering is linear and accurate without any slop, and even offers a modest amount of feel. The brakes are strong and the ride is amazingly composed – AMG's engineers have done a fine job. The ML63 is both insanely fast and quiet and relaxing. 
The only downside is the seven-speed automatic transmission, which just doesn't feel as responsive as it should under manual control. It's saddled with the same odd software as the twin-clutch SLS – if you arrive at a corner asking for several downshifts in succession then you'll find an annoying delay between each one. 
How does it compare? Prices haven't been officially confirmed, but we're told that  the ML63 will cost around £85,000. By comparison, a BMW X5M is £80,795 and a Porsche Cayenne Turbo is £84,790. Both are a bit sharper to drive, but not by much. And despite its chunky body kit, the Mercedes is more visually subtle than either of its rivals. 
Anything else I need to know?
If you find the standard model a bit limp, you can spend another £6,000 on the AMG Performance Package, which bumps power up to 549bhp and knocks a tenth off the 0-60mph time, and also brings 21-inch alloys and massive 295/35 tyres. You can also pay extra to have the speed limiter removed, taking the maximum speed to 174mph. 
One thing to bear in mind if you're tempted – you could buy both a regular ML350 CDI and a Porsche Boxster for the same money. 
Specifications
| | |
| --- | --- |
| Engine | 5461cc V8, petrol, twin-turbocharged |
| Max power | 518bhp @ 5250rpm |
| Max torque | 516lb ft @ 1750rpm |
| 0-60 | 4.8 seconds (claimed 0-62mph) |
| Top speed | 155 mph (limited) |
| On sale | July 2012 |