Mini and evo joining forces to develop new track-focused model
Limited run John Cooper Works Challenge model planned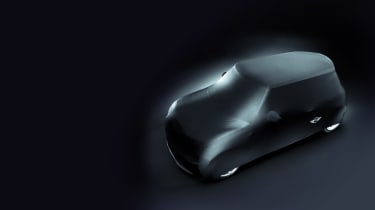 Mini is to build a track-focused version of its John Cooper Works hot hatch later this year - and evo will be involved in its development.
The car, which will be a UK-only model and built in very low numbers and badged as a Mini John Cooper Works Challenge. It's set to hit showrooms in June.
Adjustable suspension, uprated brakes and tyres and styling tweaks are all order of the day for the limited run Mini. 
>Read our Mini John Cooper Works review
"This project was formed by a small group of enthusiasts at Mini Plant Oxford and Mini UK wanting to bring some of the experience from the Mini Challenge to our production John Cooper Works model" said Nicolas Griebner, Head of Product for Mini UK.
"This new car will cater to the growing number of customers looking for an even more focused John Cooper Works model without losing any of the practicality of a vehicle they can use on the road every day."
evo's road testers will team up with Mini's engineers during the development of the Challenge. You will be able to follow the process both on evo.co.uk, through our social media channels and via evo magazine.