BMW to invest £250m in UK
BMW will be investing heavily throughout its three UK production facilities, securing over 5500 jobs.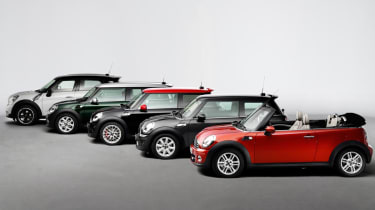 BMW has announced that it will be investing a further £250m in its three main manufacturing facilities in the UK - securing 5500 jobs. The bulk of BMW's UK production is the Mini range, which is currently built in Oxford.
This latest £250m investment follows the £500m investment in 2011, and it shows that BMW is still committed to manufacturing in the UK. The Hams Hall plant in Birmingham is responsible for producing all of BMW's four-cylinder engines, and will also be responsible for making the range of BMW iCar drivetrains in the future.
BMW's other UK plant, the pressing facility in Swindon, which along with the other two plants will need to be upgraded to cope with extra demand as the Mini line-up increases.