Mini Cooper S Works
Tuning kit adds more power to already entertaining Cooper S
Last month Donington Park witnessed the UK's largest ever parade of Minis. Two hundred and seventy one of them turned up, enough to wrap round the two-mile circuit twice over. And do you know what? Every single one was different. For Mini drivers it appears that self-expression through transportation personalisation shows no sign of waning. Owning a Mini the spitting image of another is a crime of fashion, it seems. Thing is, we'd be more than happy to own one identical to the Cooper S Works on test here – even down to the chequered-flag floor mats – for it's the best post-facelift Mini we've driven.
The John Cooper Works kit is a dealer-fit package that can be added retrospectively to bring further spice to the S's 1.6-litre twin-scroll turbo engine. Comprising a JCW-engraved sports exhaust, a sports air filter and revised engine management, it adds 17bhp and 7lb ft of torque to the standard Cooper S figures of 172 and 192 respectively. For £1095, plus four hours' labour at your nearest dealer (about £450), it turns what was already a rapid little hatch into a real belter.
Maximum overboost torque is available from 1750rpm and lasts until the needle sweeps past the 4500rpm marker, giving the Works terrific pick-up and enough verve to get the front wheels spinning if there's a little dampness around or if you get too greedy with the throttle mid-bend. Tighter turns require patience before you can bury your right foot, but once it's all hooked up the Works really takes off. All that torque means you don't need to stretch the 1598cc motor beyond 6000rpm, instead you make very speedy progress by slicing through the sweet six-speed 'box. That new exhaust system means the sound matches the performance too.
When the revised Mini first arrived we bemoaned the fact that it'd gone a little soft, that it had grown up and become all sensible and refined. Some of its edge, we said, had been blunted, and that was a shame. But here, with more punch, it's a boon. The greater suppleness allows you to use more of the grunt more of the time, and its ground-covering capabilities are now astonishing. Ride quality is much improved over the first-generation new Mini when cruising, and although it can still get a little choppy over broken surfaces, it copes with them considerably better than before, despite still wearing run-flat tyres with their incredibly stiff sidewalls.
Partnership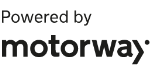 Need to sell your car?
Find your best offer from over 5,000+ dealers. It's that easy.
I had a hunch it'd be quick on track as well, and couldn't resist sneaking over to the Bedford Autodrome to find out. The times are unofficial, as I didn't have the requisite passenger and full tank of fuel, but the Works went considerably faster than any Mini we've timed before. In fact, it went faster than every other hot hatch, too. It requires a distinct technique to extract the best from it, though, braking very late for the faster turns, still squeezing the middle pedal as you turn in, keeping the weight over the nose. It won't arc its tail like a Clio, instead it'll keep you neatly on line, ready to deploy that extra power well before the apex. It's a method that also works on the road, making the drive all the more involving.
The John Cooper S Works rewards commitment and an attacking driving style, then, but it can still do the relaxed, mile-munching thing too. The power upgrade is bound to be popular, as are the carbonfibre bits and pieces sprinkled liberally over this test car. The interior trim is heavily lacquered and beautifully finished, but some of the external carbon doesn't match that quality, particularly the wing mirrors, which feel flimsy and have a few rough edges. But as we said at the start, Minis are all about personal taste and self expression – just be sure to use the Cooper S Works as your starting point.
Specifications
| | |
| --- | --- |
| Engine | In-line 4-cyl, 1598cc, turbo |
| Max power | 172bhp @ 5500rpm |
| Max torque | 192lb ft @ 1700rpm |
| 0-60 | 7.6sec (claimed) |
| Top speed | 139mph (claimed) |
| On sale | Now |