Mini Cooper S
Over 1400 miles in two days. The Cooper S was filthy but hadn't missed a beat
Covering big mileages in Europe is a fantastic experience, a sense of freedom and elation building as the miles disappear beneath you and the speedo needle gradually creeps upwards. So when Infiniti invited us to try out its G37S coupe in Geneva there was no way I was taking the cheap-flight option. No, a set of Vredestein Wintrac Xtreme winter tyres were ordered and fitted, the Cooper S was loaded with fleeces, waterproofs and camera gear, and another epic road trip loomed large.
OK, so maybe a 599 GTB or CL65 AMG would have made the trip even more exciting, but the Mini was overdue a really good workout and photographer Gus Gregory and I were already settling in nicely (i.e. there were crisp packets and empty water bottles strewn all over the interior) as we rolled onto the Eurotunnel train. Thankfully the weight of all the camera gear and junk food didn't seem to have dented the Mini's performance at all.
The forecast for Geneva was heavy snow and cold dense air for the Cooper S to run in. Our route there was simple enough: Northampton to Dover, via Reigate to pick up Gus, then once in Europe we aimed for Reims, Troyes, Dijon and then east and over the Alps, finally dropping into Switzerland and searching out our hotel in Prangins, overlooking Lake Geneva. When we arrived the odometer showed 683.8 miles at an average of 70.9mph (not bad considering the huge snowstorm we hit just outside Dijon) and 32.9mpg – try that in your twin-turbo Merc or V12 Ferrari!
More impressive was that Gus and I felt pretty chipper. No aches or pains, no stress. The Mini shrugged off the journey, too. I was encouraged to see that the French seem to have started to resist the clampdown on autoroute speeds – over the last year or so the local traffic had slowed noticeably – allowing us to make good progress when snow wasn't hampering visibility and settling on the surface. Obviously I was concentrating on the road ahead rather than the speedo, but Gus reckoned the Mini felt strong and stable at 140mph or so…
Partnership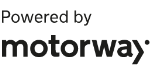 Need to sell your car?
Find your best offer from over 5,000+ dealers. It's that easy.
The real fun started the next day on the road climbing out of the Vallée de Joux. On normal rubber the Mini wouldn't have made it beyond the heavily trafficked main routes, but winter tyres truly are incredible things. The Vredesteins have similar grip levels in snow and slush as you'd expect on a really wet day on normal tyres. Zipping between snow banks, working the front end hard, the exhaust crackling on downshifts and popping on upshifts (it sometimes sounds like it has an ignition cut – have any other Cooper S owners experienced this?), it felt a bit like we'd stumbled across a snow-covered rally stage and the Mini was back on the Monte.
With the winter sun fading and the temperature plummeting fast, Gus and I elected to get home asap rather than stay another night in Switzerland. By the time I crept into my garage in the early hours of the morning, the Cooper S had done over 1400 miles in two days. It was filthy – that deep road grime that speaks of proper long-distance driving – but it hadn't missed a beat.
If a GT is a car that swallows two people and their luggage and transports them effortlessly across Europe at high speed and in great comfort, then the Mini Cooper S qualifies with flying colours.
Running Costs
| | |
| --- | --- |
| Date acquired | May 2007 |
| Total mileage | 12,980 |
| Costs this month | £611 (tyres) |
| Mileage this month | 2493 |
| MPG this month | 31.6 |