Mitsubishi Lancer Evolution VII - review, history, prices and specs
The Evo VII had a tough act to follow after the incredible Evo VI, but the all-new platform added to a total package that blew us away
Following on from the much-loved Lancer Evolution VI - and, most appealing of them all, the late-on Tommi Mäkinen Edition - was always going to be a tough task. Had the Mitsubishi Evo gone soft for its seventh generation? And would its lack of rally success count against it?
We need not have worried. While the seventh-gen car was undoubtedly a different experience from previous Evos, it was no less storming to drive, and was the first generation of Lancer Evo to really step the game up in terms of performance, kicking off a spree of more and more powerful models that strayed far from Japan's 276bhp power limit gentlemens' agreement.
And if we have anything to thank the Evo VII for, it's that it kept one of our favourite battles alive - Evo versus Impreza. Each iteration might have changed in character for the 21st century, but both were still certified giant-killers.
Mitsubishi Lancer Evo VII in detail
The Evolution's evolution has always been clear to see, but the Evo VII marked the biggest step-change since the Evo IV took over from the third-generation car. That was mostly down to an all-new Lancer platform, now in its eighth generation, and the dramatically new styling that came with it.
Actually, dramatic is probably the wrong word. While more modern than the VI, it was hard to ignore that the Evo had lost some visual drama in its latest iteration. We pondered as much on first driving the car in 2001, but a decade and a half later the shape is quite appealing, still looking relatively modern but maintaining the hint of menace that's always been present in the Evo line.
Changes were less stark under the skin, and you'll find the same 4G63T turbocharged four-pot behind the nose. Likewise, the all-wheel drive system still featured Mitsubishi's torque-vectoring Active Yaw Control. But a more twist-resistant shell (by 50 per cent) allowed the suspension to work to best effect, and while the cabin looks a bit sparse by modern standards, it was a significant step up from the previous car's mid-90s plastic. It was priced at £29,995.
Partnership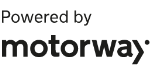 Need to sell your car?
Find your best offer from over 5,000+ dealers. It's that easy.
UK importer Ralliart soon tweaked the VII to create the Evo VII Extreme (with 339bhp and a 160mph top speed, for £39,995). Then came the Evo VI RS Sprint - £25,995, 320bhp and ultra-close gearing, chucking away Active Yaw Control in favour of a conventional front diff and aggressive locking rear differential. evo even ran one as a long-termer. There was an automatic model for a while too, but before the Evo VIII arrived, we got the FQ-300 (£31,495). Not as extreme as some of the specials, but officially created for the European market, the FQ-300 was graced with an initialled name that was pretty easy to decipher from its performance...
| | | |
| --- | --- | --- |
| | Lancer Evolution VII | Lancer Evolution VII FQ-300 |
| Engine | 1997cc in-line 4cyl, turbocharged | 1997cc in-line 4cyl, turbocharged |
| Max power | 276bhp @ 6500rpm | 305bhp @ 6500rpm |
| Max torque | 282lb ft @ 3500rpm | 300lb ft @ 4500rpm |
| Weight | 1360kg | 1360kg |
| Power-to-weight | 206bhp/ton | 229bhp/ton |
| 0-60mph | 5.0sec (tested) | 5.1sec (estimated) |
| Top speed | 140mph | 157mph (limited) |
What we said
Mitsubishi Lancer Evo VII v Subaru WRX STi, evo 031 (May 01), John Barker
'Any notion that the seventh Evo has gone soft is blown away very soon after you've stepped into it for the first time. Just a couple of hundred yards down the road the whole car feels amazingly taut, almost as if there's some pre-load in the floorpan. The ride is very firm but not harsh, while the slightest twist of the wheel sends the nose jinking for the kerb or the centre line.
'The Evo's engine can't quite match the raw kick of the STi, but counters with better off-boost response. Its turbo starts working sooner, too, boost welling up from about 2500rpm. In give-and-take driving on Welsh roads, there's little between them, though you have to work a bit harder to keep the Impreza on the boil.'
Mitsubishi Evo VII FQ-300, evo 046 (Aug 02), Peter Tomalin
'With minimal lag and extreme prejudice, the merest flexing of your right foot has you riding a storm of turbocharged torque, fairly slamming you along the tarmac. Supercar performance for the common man. What's more, it just keeps on coming, while the bigger bore exhaust gives that doch turbo unit a wonderfully growly and characterful voice, not unlike a classic Cosworth BDA.
'Even driven at seven or eight tenths you can feel the chassis working and responding, and as you begin to push towards the limits of grip it feels wonderfully alive. It's not as edgy as the lunatic RS Sprint, but you can tell quite early on that there's a natural bias to oversteer when you get hard on the throttle, especially out of tighter turns.
'This is a chassis that has something for everyone, and it's the final ingredient in a very appealing package.'
What to pay
Mitsubishi Lancer Evo VII GSR
Excellent: £14,000Good: £10000Average: £7000Project: N/A