Mitsubishi Lancer Evolution X (2008-2016) review: does it live up to the legend?
The last of the Lancer Evolution line, the mighty Evo X pushed the limits of the platform's performance
If the Mitsubishi Lancer Evolution VII had made us uneasy following the excellent Evo VI, then the tenth-generation Lancer Evo had even more to prove. Mitsubishi had turned the VII into an absolute monster over the years, undergoing further evolution with the VIII and IX models, which meant high hopes for the all-new X.
And it got off to a good start. 'More mature but no less capable' is how we dubbed it in one cornering caption on our first taster drive in 2007, and while these cars were initially seen as perhaps a little electronics-heavy, more miniature-Nissan GT-R than rally refugee, driving impressions quickly put paid to any doubts. It looked fantastic too, sharp-edged, aggressive and modern. It's a shape that still looks good today.
And in one respect, the Evo X is likely to go down in history - because since production stopped in 2016, Mitsubishi no longer sells a successor. In fact, the brand has pretty much pulled out of the UK market altogether. Buy an Evo X, and you're buying the ultimate evolution of one of the greatest performance car series ever.
In many respects, the Lancer Evo X was a bigger step on from its predecessor than any other model in the Mitsubishi Lancer Evolution series. For the first time, there was an entirely new engine, with the internal code 4B11T. Like previous Evos, the unit was still a 2-litre, turbocharged inline four, but the cylinder block was cast aluminium rather than cast iron. It was 12kg lighter as a result, used a timing chain rather than a belt, and featured MIVEC valve-timing for both intake and exhaust valves, rather than just the intake.
While some previous Evos were offered with an automatic transmission, it was a much bigger feature with the Evo X. The dual-clutch unit, dubbed TC SST (for Twin Clutch Sports Shift Transmission), featured six ratios and enabled the 276bhp X (in Japanese trim) to reach 62mh in 5.2sec, despite a 1540kg kerb weight – 140kg more than the IX it replaced.
Partnership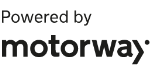 Need to sell your car?
Find your best offer from over 5,000+ dealers. It's that easy.
As ever, this was countered to a degree by a collection of clever electronic systems, all rolled under the S-AWC (Super All Wheel Control) banner, which incorporated Active Yaw Control, an active centre diff, the stability control system, and ABS. The X was also 30mm wider of track than the IX, 40 per cent stiffer in torsional rigidity, and the new engine wasn't just lighter, but positioned 10 per cent lower in the engine bay.
Other models soon followed - evo drove the FQ-330, FQ-360 and insane FQ-400 over the years (making 200bhp/litre), as well as a hardcore RS model. Given the last Evo also arrived at the same time as the disappointing hatchback-based Impreza, its appeal was always assured.
Today, it's possible to bag an Evo X FQ-300 with the twin-clutch gearbox for as little as £16,000, but we'd spend an extra two or three grand to secure the more energetic, 324bhp FQ-330 model. It's worth noting that manual cars are very hard to come by, unless you opt for an FQ-360 or the ultimate FQ-400 with its stonking 403bhp motor. It's worth noting that the manual only comes with five ratios, which feels a little out of step with such a technologically advanced sports saloon. 
What we said
Mitsubishi Lancer Evo X, evo 111 (Dec 07), Richard Meaden
'Perhaps because we've been spoilt by the more visceral performance of assorted FQ variants, the standard-output Evo X doesn't feel as full-on as we've come to expect, with boost building in a mature and linear fashion with little in the way of fireworks. It's smooth if a touch muted in character, but it's still nothing short of rapid.
'As ever, the Evo always summons the grip to turn-in, but where previous models felt almost too keen for their own good, the X maintains a beautifully neutral stance. It feels less extreme, but it's undoubtedly quicker and less tiring on a sustained high-speed drive, simply because you don't need to remain quite so on top of the car.'
Mitsubishi Evo VII FQ-400, evo 135 (Oct 09), Ollie Marriage
'Track widths are up 20mm front and rear, and the whole body sits 30mm lower. Those are big shifts and they make a big difference. For starters the carbonfibre front splitter occasionally scuffs expensively on rough roads. More stiff track-car than supple rally car, then? Not a bit. In fact the FQ-400 still appears to have plenty of vertical travel (hence the scuffing) and, better still, what movement it has is beautifully, spongily damped.
'There's even a proper engine noise. Droning is out, in its place a gruffer note with delightful popping on the overrun. It doesn't accelerate like a party popper, either. From 3700 to 7700rpm the delivery is aggressive and sustained, but won't give you or your passengers whiplash.'
Mitsubishi Lancer Evolution X specs
| | | |
| --- | --- | --- |
|   | Lancer Evolution X | Lancer Evolution X FQ-400 |
| Engine | 1998cc in-line 4cyl, turbocharged | 1998cc in-line 4cyl, turbocharged |
| Max power | 276bhp @ 6500rpm | 403bhp @ 6500rpm |
| Max torque | 311lb ft @ 3500rpm | 387lb ft @ 4500rpm |
| Weight | 1540kg | 1560kg |
| Power-to-weight | 182bhp/ton | 262bhp/ton |
| 0-60mph | 5.2sec (claimed with SST) | 3.8sec (claimed) |
| Top speed | 155mph (limited) | 155mph (limited) |