Mitsubishi Evo X FQ-360
Richard Porter won't miss our Evo X FQ-360 long-termer, but Henry Catchpole thinks he's missing the point
The argument in favour of Mitsubishi Evos was always that they offered 911 Turbo-battering cross-country ability in a practical four-door shell, and for a bargain price. Sadly, the tenth iteration of the Evolution line doesn't pull off that trick for two reasons. Firstly, in the spec of our long-termer it costs £40,000. So it's not a bargain. And secondly, it's quite simply dreadful.
The whole point of long-term test cars is to find out what they're like to live with on a day-to-day basis. And in these conditions the Evo is not a pleasant experience. The air-con, the sat-nav, the iPod connection, the Bluetooth, the alarm – all the gizmos that you might reasonably expect on a brand new 40 grand car – they're all crap and they don't work properly.
None of this should matter, of course, because the Mitsubishi is meant to be a drivers' car and such trivial concerns should melt away whenever you give it a proper run on a good road. Actually, this is where the Evo really falls apart – perhaps literally, judging from some of the creaks our car started to develop. Yes, it's fast, but you simply cannot use that speed to cover ground with the devastating vigour that was always meant to be the point of these pseudo rally cars. The chief problems are the steering – it gives you uselessly glassy feedback so you're never quite sure if you can trust the front-end grip – and the ride, which is so brutal that the whole car is constantly crashing and banging and getting knocked off line. The only time these irksome issues are beaten into submission is when you're going at absolute maximum attack, and in such circumstances you'll be travelling at such enormous velocity that you'll soon become arrested or killed.
Partnership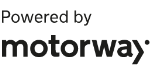 Need to sell your car?
Find your best offer from over 5,000+ dealers. It's that easy.
So, for all those moments when you can't find a road that you can assault with complete conviction, all you're left with is an ugly, noisy, uncomfortable, annoying, stupidly thirsty bag of bolts with a dreadful ride, a droning engine and a clunky gearchange that you've paid the price of a tidy second-hand 996 Turbo to own. The Evo X is like a horrible slapper that you meet on an 18-30 holiday to Ayia Napa. She might be fun to spend an evening with, but you wouldn't want to marry her. And if you paid £40,000 for the privilege then, frankly, you should see a psychiatrist. Richard Porter
OUCH. So, I think it's fair to say that Richard Porter enjoyed the Evo X about as much as a dose of swine flu. Possibly less. I, however, liked the Evo. OK, I'll admit that at very low speeds, like those Richard has to endure in London, the ride isn't a feather-filled duvet. However, as the pace increased I found the damping astonishing in the way it subtly (not savagely) tracked the surface of the road and kept the Yokohamas in touch with the tarmac.
I'm afraid I'm going to take issue with Richard's criticism of the steering too. Yes, the Evo IX had more feel and that's one of the primary reasons that it is a better car than the X, but that doesn't mean the X has become a scalpel that you've got to wield with boxing gloves. The feel isn't great, but importantly the small wheel is so direct and accurate that you can place the car very precisely on turn-in to a corner. After that, you can tell what's going on from the messages coming back up through the Recaro, so even when I was driving the Evo like I was late for the start of a stage, not once did I feel it was about to hang me out to dry.
Cost? Well, in basic form (i.e. without the premium audio system and sat-nav of our car) the Evo X FQ-360 is £37,499, which is £62,180 cheaper than a 911 Turbo. That seems like quite a saving to me. The M3 and IS-F are arguably more of a challenge to Mitsubishi's claims on the value front, but even they are both lagging nearly a second behind in the 0-60mph stakes and cost over £10K more.
As for the day-to-day living, I saw over 30mpg on the more boring journeys, and the Evo didn't incur any unexpected costs (though it was due a service when it went back, which would have cost £182.94). I liked the music system that stored any CD you inserted onto a hard drive, and I thought the air-con did hot and cold perfectly well. The Evo also maintains its USP of going flipping quickly whilst carrying several white-knuckled people and their luggage. A pampering Lexus it isn't, but then in an LS400 you'd never take the interesting way home from a dull meeting and arrive feeling like the day had been really quite good.
Perhaps what really irked old Porter about the Evo X is that it simply doesn't do understeer… Henry Catchpole
Running Costs
| | |
| --- | --- |
| Date acquired | October 2008 |
| Total mileage | 10,171 |
| Duration of test | 7 months |
| Average MPG | 22.0 |
| Servicing costs | £0 (see text) |
| Price new | £39,999 |
| Trade in value | £30,200 |
| Depreciation | £9799 |