Mitsubishi Evo X FQ-360
Heavy snow was the perfect opportunity for the four-wheel drive Mitsubishi Evo to shine. But it didn't...
The Evo is not a good car in London. The ride's too jiggly, its urban thirst for 98 RON is pathetic and, since everyone takes one look at it and assumes you must be a lager-soaked moron, it's followed everywhere by laser beams of hatred.
But then last month the capital became covered in an unusually thick layer of snow. Ah-ha-ha, I thought as the TV news almost disappeared up its own hyperbole with urgent cries of 'TRAVEL CHAOS!' and dire warnings not to go anywhere unless absolutely necessary. Nuts to that; this would be the Evo's time to shine. With four-wheel drive and a snow mode, nothing could stop me getting to that meeting on the other side of town. Nothing. Except, as it turned out, the small hill up to the main road near my house.
The Mitsubishi may be able to shuffle torque to the wheel that needs it most, but when none of the wheels can do anything with it, all the diff trickery amounts to nothing more than a faint smell that suggests you're about to knacker the clutch. I worked at home that day, rueing the fact that all-wheel drive isn't much use when it's working with tyres designed to stick to tarmac, not cut through compacted snow. Bah.
A few days later the Evo had the chance to redeem itself with a weekend in the Lake District. Obviously, the run up there was the usual noisy, thirsty and generally dismal motorway grind you have to live with in this car, but once we got to Cumbria it had the chance to show its best side on some quiet and cracking country roads. The walloping turbo power, the immense dry-road grip, the quickness of the steering. These are the bits that matter in such circumstances. Which was fine, except that for a lot of the time I had my dad in the car with me and, after a few miles of not particularly feisty driving, he announced that this car was giving him a headache. I should add that my father is a man we could do business with. Loves his cars, loves clever engineering, used to make small talk with Graham Hill at Silverstone in the '60s. But he hated the Evo. Hated the jiggliness, hated the noise, hated the overly aggressive seats and the generally crappy interior.
Partnership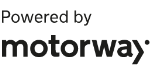 Need to sell your car?
Find your best offer from over 5,000+ dealers. It's that easy.
I found myself trying to defend the Mitsubishi, making feeble attempts to talk up its cross-country pace and its sheer speed in the right conditions. But it was a half-hearted argument because, in truth, I agree with him.
Running Costs
| | |
| --- | --- |
| Date acquired | October 2008 |
| Total mileage | 6084 |
| Costs this month | £0 |
| Mileage this month | 1103 |
| MPG this month | 23.3 |