Citroen and Loeb enter World Touring Cars
Sebastien Loeb will drive a Citroen in the World Touring Car Championship from 2014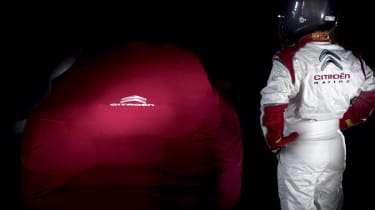 Citroen will enter the 2014 World Touring Car Championship with Sebastien Loeb, the most successful rally driver of all time, as its headline driver. The French company is yet to confirm the number of cars it will run, but it is fair to say Loeb will get at least one teammate. Loeb retired from full-time WRC rallying in 2012, and has spent this year exploring other disciplines, such as the Porsche Supercup in a Martini-stripe 911, and is also set to take on the Pikes Peak hillclimb in the Peugeot 208 T16. He has also competed in a selection of WRC rallies in a Citroen DS3.
The engines in WTCC comprise of a turbocharged 1.6-litre unit, which Citroen says will share much with its WRC DS3 engine of the same capacity. The identity of its WTCC car is yet to be revealed, though initial work has apparently started at its Versailles development facility.
Brand CEO Frederic Banzetr said - 'The WTCC is based on several aspects that are essential to Citroen: extensive media coverage, regulations that keep costs down and a genuinely global race calendar'.
Another successful rallying campaign saw Loeb and Citroen take 2012 WRC honours - Loeb's ninth in a row and the manufacturer's fifth constructor's title on the trot. Citroen has stated that there are no plans to pull out of WRC where is has a commitment with sponsors Abu Dhabi for three years.
Entering WTCC coincidences with the 2014 season's launch of a new generation of racing cars.