Buy Alex Zanardi's WTCC race-winning suit in charity auction
Zanardi's 2009 Brno race-winning suit goes up for auction; proceeds will help children with cancer in Italy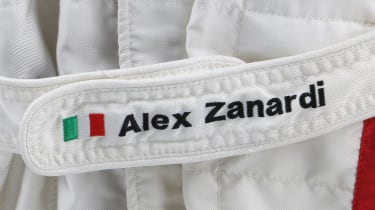 Is there a more amazing character in motorsport right now than Alex Zanardi? When the two-time CART series winner lost his legs in a horrific accident at the Lausitzring in 2001, few could have anticipated his sporting renaissance.
Since 2004, Zanardi has won not only touring car races in the Italian Superturismo, European Touring Car Championship and WTCC, but also won two Paralympic gold medals in the London 2012 games and a series of gold and silver medals in the athletics World Championships.
Zanardi took his first touring car victory with BMW in 2005, and by 2009 had added his third, at Brno in the Czech Republic.
Now, you can buy the very race suit he wore during that event, through online fundraising platform, CharityStars. With the auction currently underway (and ending Tuesday 15 December at 17:27 GMT), bids are already building for the suit, which is signed by Zanardi, '21.06.09 BRNO 1st place Alessandro Zanardi'.
85 per cent of the proceeds from the auction go to the ASEOP charity in Modena, Italy. ASEOP supports children with cancer, funding rehabilitation, awareness, research, and helping the families of affected children.
You can find a link to the auction by clicking here.