DS plans 600bhp hybrid supercar to rival the BMW i8
Partnership with specialists in Canada could lead to a production model akin to the E-Tense concept seen previously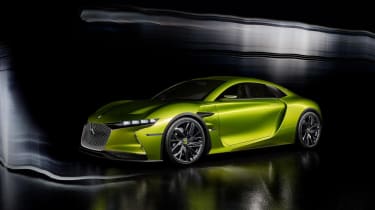 DS, the luxury arm of French brand Citroen, is planning an onslaught of new models over the next decade. Plans are in the pipeline for four new SUV models as well as a luxury saloon, but the big news is an exotic hybrid supercar which could rival the likes of the BMW i8.
We first saw DS had plans to add a sporting model at the 2016 Geneva Motor Show, with the dramatic E-Tense concept. It's now closer to reality, thanks to a joint venture that DS parent company PSA signed with Canadian specialists Exagon Motors, Investissement Quebec and Hydro-Quebec subsidiary IndusTech.
Together with 16 million Canadian dollars of government financing, the four companies agreed to develop high-performance electric vehicle components, which could give DS the tech it needs to produce a supercar.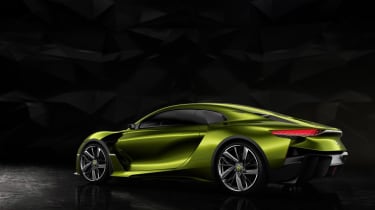 The new supercar could take design cues from the E-Tense Concept. That car used a fully electric 397bhp drivetrain, which would be replaced with a hybrid one for the production model. We'd expect some of the E-Tense's wilder design cues to be toned down, such as the reptilian-style interior and classically concept-car-enormous wheels.
DS executives spoke to Auto Express, saying "If we have a sports car, it'll be unlike any other sports car in its design."
However before DS focuses on the hypercar, it's going to be producing SUVs. The new DS7 Crossback will make its debut at the upcoming Geneva Motor Show before arriving on the market in January 2018, to be followed by a smaller DS3 Crossback model which will take aim at the Audi Q2.
Next up will be a large luxury saloon primarily aimed at the Chinese market, followed by a mid-sized DS5 Crossback SUV. Further down the line we'd expect to see a seven-seat Audi Q7 rival, likely to be known as the DS8 Crossback.
Each of these new cars will be primed for hybrid and electric power, allowing important development to take place before the company produces a top-of-the-range supercar.