Driver Power Survey 2017 - tell us about your car
Have your say about the cars you own, whether you love or loathe them.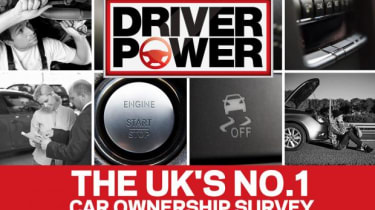 Ever bought a car and wished someone had told you about a useful bit of information that wouldn't usually be found in a short-term road test? Well, the annual Driver Power survey, run by evo's owner Dennis Publishing, has been designed to give buyers this extra valuable bit of insight when the time comes to buy your next car. 
The results of the survey are not only made available to the general public, but also used by manufacturers in the development of their new models. So if you want to have a say about your car that could change the next generation of car designs for the better, simply click here and get involved.
The 2017 Driver Power survey will give you the chance to spill the beans on your car, car manufacturer, car dealer, car insurance company or car breakdown cover provider. The Driver Power survey will use your data to direct you to the relevant parts of the survey, so the whole process is quicker than ever before and yet the results will be even more accurate and revealing.
The survey is particularly keen to hear from people with cars that are less than 12 months old but used car owners are welcome to give the verdict on their vehicles too. 
Just click here to take the 2017 Driver Power survey and give car buyers and the car industry the benefit of your experience...