Lotus Elise returns as a 450bhp Nyobolt EV
British battery firm Nyobolt creates Elise-inspired roadster to showcase rapid-charging battery tech
When your design back catalogue includes the Series 1 Lotus Elise and you're asked to imagine a light, small sports car for tomorrow, it's understandable – and totally acceptable in our book – to look back at the most iconic two-seater of the last 25 years for inspiration. And Julian Thomson has done just that, as can be seen with the reveal of the Nyobolt EV. 
Thomson, whose personal collection of cars ranges from a delectable Ferrari Dino to a mad-hatter Civic Type R, started work on the project when he was approached by Nyobolt, the British battery-charging specialist that has given its name to the car, to conceive an electric sports car to demonstrate its ultra-fast charging technology. Using the chassis of the Exige S as a basis, Thomson set about creating the sketches for the EV before handing them over to design and engineering specialist Callum, founded by Thomson's former boss at JLR, Ian Callum, which brought the design concept to life. 
Beneath the reimagined lines – which retain many of the original Elise's design identities, from the frog-eye-style front lamps to the recessed tail lights, via the tucked-in waistline and ducktail rear – sits the latest battery technology from Nyobolt, installed within the modified Exige's aluminium chassis. 
The battery has a 35kWh capacity and is capable of taking a full charge to 100 percent in six minutes based on today's fast-charging infrastructure, providing a range of up to 155 miles. Nyobolt is using this low-volume project – expect around 25 cars to be built per year – to demonstrate that EVs don't need large, heavy batteries to perform the tasks required of them. With the team expecting the car to weigh around 1300kg, this battery tech could be a solution for smaller, more affordable EVs designed for the urban areas where their zero tailpipe emissions are essential. 
Partnership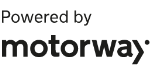 Need to sell your car?
Find your best offer from over 5,000+ dealers. It's that easy.
Proof of concept in terms of the recharging capabilities of the battery are already underway, with 2000 fast-charge cycles already undertaken with no signs of significant losses in battery performance. The first prototype vehicles are expected to be running at the end of November and the Nyobolt EV could enter production as early as 2024, with circa 450bhp and 350lb ft of torque. No price has been suggested.