Hennessey McLaren 600LT takes aim at £1.75m Speedtail
US-based tuner Hennessey Performance has turned its attention to the McLaren 600LT, extracting more than 1000bhp from its turbocharged V8
If you've seen the outcome of eCoty 2018, you'll know that we don't feel the 592bhp 600LT needs much more power. However, Hennessey Performance thinks otherwise, as it has announced 700bhp, 800bhp and 1000bhp tuning packages for the already blisteringly fast McLaren 600LT, the most powerful of which it claims results in a 0-60mph time of just 2.1secs.
Company founder, John Hennessey, said the brand is "...going to try for a record against McLaren's Speedtail from 0-150." The British marque has quoted a rather brisk 0-186mph time of just 12.8secs for the Speedtail, so expect a much lower figure if it's to beat the £1.75m+ hyper-GT.
Entry point to the tuned 600LT experience is the 700bhp 'HPE700' package, which the tuner says delivers 708bhp and 635lb ft of torque, thanks to high-flow air filters, re-calibration of the factory Engine Control Unit and a custom Hennessey stainless steel exhaust system. According to Hennessey the car can accelerate from 0-60mph in just 2.6secs and can cover the quarter mile in 10.5secs at 139mph.
Next up is the 805bhp, 722lb ft 'HPE800' package, which helps the 600LT eclipse the power output of the £750,000+ Senna. Similar modifications to the HPE700 package can be found under the engine cover, but with the factory turbo and intercooler systems require 'modification' to bring it to the 800bhp mark. 0-60mph is cracked in a quoted 2.4secs, while the quarter mile is completed in 10.1secs at 144mph.
The most powerful package, the 1001bhp, 865lb ft 'HPE1000' upgrade, takes the 600LT from 0-60mph in a staggering 2.1secs and allows it to cover the quarter mile in just 9.6secs at 156mph. As you might imagine, quite significant modification is required to get the car to this level. There's an aftermarket ECU from Motec, Hennessey turbo headers, upgraded turbos, a high-flow wastegate system, reinforced gearbox, Hennessey stainless steel exhaust, a new intercooler system and, of course, the crucial HPE1000 badges. Unlike the other two packages, Hennessey doesn't provide a warranty with the HPE1000 upgrade. Hmmm.
Partnership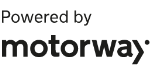 Need to sell your car?
Find your best offer from over 5,000+ dealers. It's that easy.
Whether or not such power is necessary in the McLaren 600LT, we're not sure, but if you have one sitting in your garage and your goal is to cover the quarter mile in less time than a Bugatti Veyron, you now know where to go.