Driver Power Survey 2021 – tell us about your car
The UK's most influential motoring satisfaction survey is back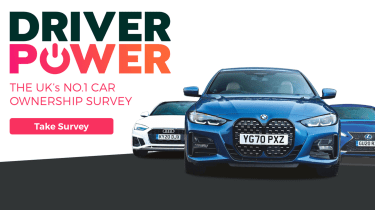 The UK's biggest motoring survey is back! The 2021 Driver Power Survey is ready for you to reveal your unique insights into the highs and lows of new car ownership, so if you've bought a new car in the last three years and want to add your experiences to our nationwide study, it is now open for submissions.
The survey touches on all aspects of car ownership – the buying experience, what the car is like to drive and to live with, its reliability, and what the real-world running costs amount to compared with those printed in a glossy brochure or online review. 
The results of Driver Power are not only made available to the general public, but are also fed back to manufacturers so that they can find out how successfully, or not, their products have been received by the consumers who made the decision to buy them. 
Driver Power has also been reformatted for 2021 to make the process of having your say faster and easier than before, using your inputted information to direct you to the most relevant parts of the survey.
Feedback from the Driver Power Survey is more important than ever, too. With the rise in popularity of hybrid and fully electric vehicles, customer reports on the realities of owning, driving and living with such cars could become a critical component of countless future purchases – just as it always has been, and continues to be, for combustion-engined cars.
Click this link to join the survey