"Dukes of Hazzard probably played as important a part in influencing my future as any maths or English lesson"
Car makers are missing out on the incredible power of the silver screen and should try harder to engage with car culture, says Meaden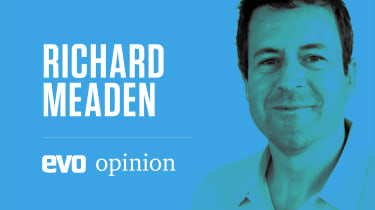 The year is 2018 and Hollywood has released a remake of Bullitt to mark the movie's 50th anniversary. Desperate to remind audiences that Steve McQueen's gritty character, Frank Bullitt, drove a Mustang in the original film, Ford's product placement marketeers have paid millions to ensure YouTuber Shmee150 – in his debut movie role – also rides in a Stang. Only this time, in a contemporary twist aimed at showcasing the Blue Oval's commitment to a self-driving future, the Mustang is autonomous.
Like the original, the redux's pivotal moment is the car chase. But instead of stalking our hero in a black Dodge Charger, the baddies summon a driverless Uber and shadow McQueen, sorry, Shmee150, around San Francisco absolutely on the (speed) limit. The 'chase' climaxes when a pedestrian steps into the road, triggering the Uber's moral algorithm and sending the baddies to a high-voltage end as they veer helplessly into a Tesla Supercharger station.
I'm joking (kind of), but my dystopian vision of future Hollywood chases highlights the car's diminishing role in pop culture. Thinking back to my childhood, so much of what I watched on TV contained cars. Cool cars driven with abandon, more often than not by criminals, drug-addled beatniks or psychopathic cops. And it was all good, clean fun. Apart from Daisy Duke's shorts, which were filthy.
Denim cut-offs and the somewhat dubious habit of skinny-dipping with first cousins aside, Dukes of Hazzard probably played as important a part in influencing my future as any maths or English lesson. What's more, instead of spending my Saturday evenings watching shop assistants with desperation in their eyes subject themselves to humiliation for the benefit of Simon Cowell, I was weaned on the righteous sight of Bo and Luke powersliding the dirt roads of Georgia in the General Lee.
A true right of cinematic passage came aged seven, when I went to the cinema with my dad and best mate to watch Smokey and the Bandit. The sight and sound of Burt Reynolds hooning his Pontiac Trans Am made a big impression, and while I've never managed to fulfil my dream of jumping a car across a river, I do secretly lust after a Screaming Chicken. Likewise, I fondly recall late nights spent watching old movies such as Vanishing Point, Mad Max and The Driver on BBC2, for they fuelled my obsession and opened my eyes to the joys of cream-coloured Dodge Challengers and massive superchargers.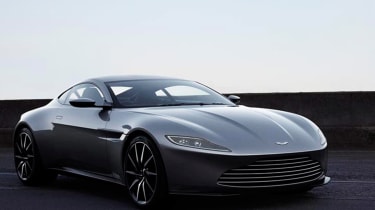 Where have all the cars gone? Bond movies still feature them heavily, but I'm not sure that counts because it's so predictable and commercialised. What I miss is the authentic inclusion of cars. Not just in blockbuster franchises, but in edgier, more left-field productions like those old road movies, and in mainstream TV. There was a time when you could rely on a cop show for quality four-wheel action, but these days you're more likely to see an Avensis than a Testarossa, though to be fair, Sonny Crockett never left Miami to solve a murder in Midsomer. More's the pity. 
Bodie and Doyle in their 3.0 Capri. Magnum, PI, in his Ferrari 308 GTS. Morse in his Mk2 Jag. Even Sergeant Bosco Albert 'Bad Attitude' Baracus in his customised GMC van. Each played their part during my formative years, but it was the metal they drove, and the way they drove it, that set me on a path to professional petrolhedonism. Likewise, movies such as The Italian Job (not the Mini advert), Gone in 60 Seconds (not the Nic Cage cheesefest), Le Mans and Grand Prix. 
In more recent years there have been few films to slake our thirst. The chases and car choices in Ronin were glorious (who can forget the inclusion of an E34 M5 on turbine alloys?), but that's because it was directed by John Frankenheimer, who also directed Grand Prix. Likewise, the casting of an Austin Mini Cooper for a spectacular chase in The Bourne Identity told me the director (Doug Liman) knew his stuff. Sadly, unlike in the '70s and '80, these films are the exception rather than the rule. 
Knowing how easily influenced I've been in the past, I think Hollywood and the car industry are missing a trick. It could even be the key to convincing me autonomous cars are a good thing. So, General Motors, here's my suggestion. Resurrect Pontiac, relaunch the Trans Am, employ Hasselhoff as a brand ambassador and get the Knight Industries Two Thousand to market sharpish. I may hate the idea of being a passenger in my own car, but I've always fancied being Knight Rider