'The world doesn't need this many supercars'
Covid-19 is a wake-up call for certain car makers and their business models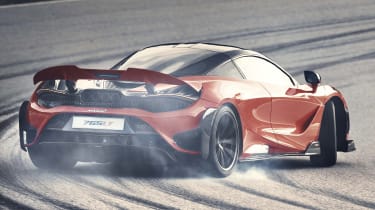 I'd hoped to have been able to move on from Covid-19 by now. Unfortunately, as I sit here writing, we're fast closing in on the 100th day of UK lockdown and our world has yet to start turning again in any meaningful sense.
Biggest news on the work front is that we've been able to get back out driving and photographing cars, the evidence of which you can see in issue 276. As you can imagine this has been a real tonic, for after a lifetime spent on the move, spending three months effectively stationary has been a difficult adjustment.
I'd forgotten just how good long drives are for clearing your head. And how much I still enjoy driving and assessing cars. It's been great to be able to get in a new and entirely unfamiliar car, point it towards a destination that's a few hours from home and lose myself in the driving.
> BMW M3 GTS vs Mini GP vs Renault Sport Mégane R26.R
As you'll know, we always tend to head for remote places to drive fast cars in the manner their makers intended. Antisocial distancing, you might say. Partly because the roads are challenging and there are fewer people to annoy, and also because the scenery makes for memorable photographs.
Traditionally our go-to locations have been in Wales, with the occasional visit to the Scottish Borders or North Yorkshire. But with travel restrictions still in place we've been restricted to England. With overnight stops ruled out too, I've been reminded how few places meet the exacting criteria of a magazine drive and photoshoot. It'll be fantastic when we can finally return to exploring the length and breadth of the UK.
While much of the country exists in a furloughed bubble, two of the UK's highest-profile car makers are fighting for survival. Both Aston Martin and McLaren had their troubles prior to Covid, but the pandemic has been brutal to marques driven by ambitious expansion plans and fuelled by investors keen to see a return.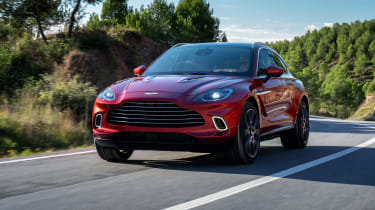 Of the pair, Aston appears to be weathering the storm most effectively, though much depends on the success of the crucial DBX SUV. The departure of CEO Andy Palmer and appointment of AMG boss Tobias Moers as his replacement fuels speculation of greater Mercedes-AMG involvement in the future. In the meantime it would appear the AML ship has been steadied by outside investment from a consortium led by Canadian billionaire Lawrence Stroll, and with the DBX poised for launch there's good reason to believe Aston's perennially parlous finances may finally begin to recover.
I'm no industry analyst, but what appears to have undone both marques are business plans that rely on building (and selling) too many cars. Nobody could foresee the cataclysmic impact of a pandemic, but I think most of us have felt for a long time that the merry-go-round of new models has been turning too fast. I've thought it for years, but now we're seeing evidence that the world simply doesn't need this many supercars.
Assuming McLaren secures the investment it needs to continue trading, it will be fascinating to see if and how the company adapts its plans. The cars are sensational, but there are too many of them and they rely on the same people to keep coming back and buying them. If I'd bought a new 720S and suffered a beating at the hands of brutal depreciation I'm not sure I'd be rushing back to place my order for a 765LT, however great it promises to be.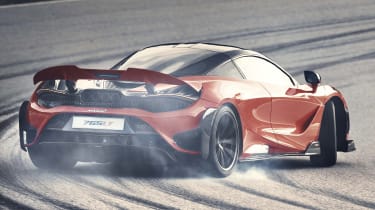 Encouragingly, Stroll has already gone on record saying AML will return to a policy of largely building cars to order and reduce planned annual production numbers to a level that maintains rather than undermines residual values and boosts the brand's exclusivity. Whether McLaren has the stomach to follow that strategy remains to be seen. What's beyond question is that marques such as Aston and McLaren make our world a much more exciting place.
Nevertheless, a rebalancing of the fast car market has been long overdue. Covid isn't the root cause of the car industry's present woes, but just as the disease preys most readily on people with underlying health conditions, so it appears to be exposing weak or unsustainable business strategies. Sheer force of will and repeated rounds of investment can only go so far.