'LA's finest is awesome, but you can't beat a British B-road for a proper workout'
I'd take ten minutes on a good British B-road over three hours at Mach 3 along the Angeles Crest Highway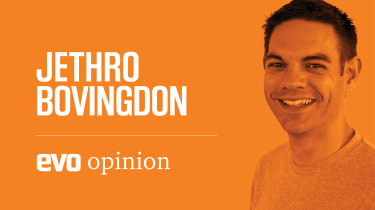 Spending lots of time in the US raises a number of questions. For example, why must every radio station play Ed Sheeran simultaneously for 18 hours per day? Is it really necessary for all restaurants to have 642 craft IPAs that all taste the same? What the hell is wrong with roundabouts anyway? And – the one that vexes me the most – did Tesla's panel gap quality control team have a former life fitting undersized public toilet doors? Seriously, they may as well use Plexiglas panels instead.
However, perhaps the most disturbing question of all is a painful one for a guy who's proudly written something along the lines of 'Britain's unique B-roads' many hundreds of times. Could it really be that the best driving roads in the world are in America? If you happen to be in LA and head out in the beautiful Angeles Forest area you'll surely conclude they are.
The most famous of the roads in this area is the Angeles Crest Highway. Location of a million photoshoots, bursting with bikers and cars at the weekends but blissfully free from pretty much anyone during the week. If you follow any US-based journalists, tuners or restoration companies on social media you'll be familiar with the sun-bleached surface and spectacular views. It rises out of a little town called La Cañada Flintridge and climbs and swoops over the San Gabriel Mountains for a fulsome 66 miles of uninterrupted driving heaven. Sixty-six miles! The Shell station at the foot of the road in La Cañada is a bit like the Tankstelle Döttinger Höhe near the Ring. Only the fuel is much cheaper and there's no currywurst. More's the pity.
> Road trip hints and tips: advice your post-brexit driving holiday
I've spent many hours up on Angeles Crest. Sometimes on shoots, with police closing short sections, sometimes just for fun, and often because it's a great way to find out about a test car in almost total isolation on a weekday afternoon. At first I thought it was maybe the perfect road for assessing a car: vast, with varied terrain and unpredictable weather. But as the months rolled by and I became familiar with the twists and turns I came to realise that pretty much everything felt great on 'The Crest'.
Every turn is a constant-radius third-gear affair; the cambers are consistent and always on your side; because you can carry so much speed everywhere traction is never an issue; you're always in any engine's sweet spot; and as long as the car isn't a howling understeer monster then it's impossible not to roll back into the Shell station in a haze of brake smoke and wearing a very satisfied smile. Stick some massive front tyres on anything (a pattern followed by all domestic performance cars) and it'll feel pretty mighty on this beautiful stretch of tarmac. The only weakness it ruthlessly exposes is a weedy brake set-up.
Then I went back to Wales. It felt tiny. There are villages every five minutes to break up the flow. Visibility is often non-existent, and wow, those dry-stone walls are close. There are precisely zero constant-radius turns, massive humps in the middle of a corner or, more often, at the precise place you feel you can reapply power with confidence. Braking zones are short and bumpy and appear over a blind crest when the car is light and the driver dithering. I found the same thing in the Borders, up on the North Coast 500, even on the good ol' B660. These roads aren't a stage to allow the car to shine like the Angeles Crest. They're a constant assault that could have been designed to unravel and test: erratic, unpredictable, almost vicious.
Frankly, I love driving over the San Gabriel Mountains. It's beautiful, fantastically lonely, and the further you get from LA, so the police presence dwindles to nothing. There is no finer way to spend a Wednesday afternoon or late summer's evening. But for interrogating a car, investigating its traits and foibles under real duress and at vaguely sane speeds, I'd take ten minutes on a good British B-road over three hours at Mach 3 along the Crest.
So next time you read that a road 'does a great impression of a British B-road', please know that it doesn't. We are blessed with savagely testing roads that discombobulate even the very good at times. The greats? It's here that they really come into their own. If you're lucky enough to own a truly brilliant performance car in the UK, be sure that when you're skimming over your favourite local loop or on a longer foray into the wilds of Wales, Yorkshire or Scotland, you're experiencing it at the absolute peak of its powers. Sure, we have too… much… traffic… and sometimes it feels like the keen driver is society's mortal enemy, but things aren't so bad for car enthusiasts in the UK. Plus, complete strangers can't watch you taking a dump in public toilets whilst Ed Sheeran is piped through a PA system. Which is a real bonus.