'You rarely feel the urge to go looking for their ultimate talent because it's hidden by others'
The increased abilities of today's cars could also be their undoing, thinks Jethro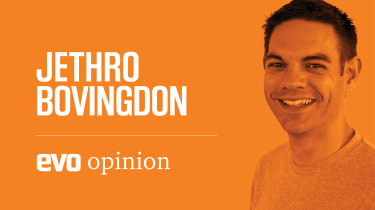 I've long winced when reading road tests and the phrase 'too good' has cropped up as a criticism. How can a car be Too Good? Just think about what that actually means: the steering is too accurate and intuitive; the way the suspension copes with the road is so effective that you can exploit all of the available performance; the brakes inspire confidence and offer total consistency; the engine has a sweet, linear delivery that allows the driven wheels to transmit its power without shock or scrabbling wheelspin. In essence, the whole car comes together like the world's greatest symphony orchestra. There is no such thing as Too Good. 
My ire over this lazy concept is only heightened because, more often than not, it's thrown at performance cars that patently aren't too good. So how does one qualify for this strange status? Usually it simply means that the car has a very narrow dynamic identity. That doesn't mean that it's only good at one thing. In fact, it may well perform to a high standard in a whole host of conditions. The crux of the issue is that its approach to going quickly is deeply prescribed. Put simply, these cars that are labelled Too Good don't allow the driver to shape and manipulate the way they go down a road. You steer and brake and accelerate rather than drive. 
To me this isn't a sign of brilliance defeating fun, but a fatal flaw. The entire premise of a driver's car is that the, erm, driver gets to do the, um, driving. If you can't dictate the car's balance with steering, throttle, brakes and the use of weight transfer then what's the point? Far from being 'too good', these cars have wildly missed their target. In short, they are the sorts of cars very often described in evo editorial meetings as 'a bit shit'. A horribly reductive phrase but so often laser accurate.
> Volkswagen Golf R review – has the hottest VW still got it?
However, recently I've noticed we're entering a whole new world. A place where cars that allow you to do all of those amazing things – juggle grip and slip, tease the car in all sorts of directions and fully interact with the chassis and drivetrain – are so capable in so many ways that you'd never know it. Brilliant on the limit but almost disinterested until you get there. We've heard this before (think GT-R, Golf R) but I contest it's never been true. Until now. Maybe cars are finally becoming Too Good? 
Such is the proliferation of systems available that the old compromises required to get that last degree of handling finesse at the limit are no longer required. The result should be spectacular but instead feels initially mesmerising followed, in short order, by a sense of complete deflation. 
I need to be clear. We've had cars before that are boring unless you're going too fast for public roads. Think of a number of, say, old Audi RS models. However, these cars started to unravel the more you pushed them. Understeer would creep in, the suspension would run out of ideas; they felt optimised for bludgeoning their way along at seven-tenths, then the superpowers melted away into a mess of inertia and clumsiness when you went beyond. This new breed only get better and better. It's just you rarely feel the urge to go looking for their ultimate talent because it's hidden by other, seemingly incompatible ones. The dream of a car that feels like a luxury saloon 90 per cent of the time but handles like a sports car at the limit is getting closer and closer to reality. Only it's not a dream. It's a nightmare. 
How so? Well, let's take an extreme example: the Porsche Taycan. Extreme because it's unbelievably fast and capable and yet, obviously, refined in a way that an ICE car never can be. Set aside the weight and all the other EV arguments and just feel the quality. Such precision, body control and simply fabulous balance under power. It's quite a remarkable achievement and also huge fun the faster you go. Sliding a Taycan around is a real hoot. However, such is the ride quality and the easy-going nature of the car that, more often than not, you simply forget to enjoy it as a sports car. It's so good at nailing the luxury thing that it doesn't even occur to you to push on and experience the other side of its character. This is a trend you can spot in cars at all price points and configurations.  
I still firmly believe that cars can't be Too Good. Yet their breadth of talent is becoming a problem in itself. Now there's a new phrase to make me wince: 'increased bandwidth'. It's a brilliant engineering goal but ultimately feels like a very dark, blind alley. Configurability is great, so long as it embraces the core values of the car's purpose. If the systems are used to superimpose a whole different genre atop the fundamental DNA and mission statement, then we are in danger of forgetting the very thing that made those cars special in the first place. Imagine the tragedy of having the best driver's cars ever built filling our road network, but nobody having any idea they exist.