Driving a supercar is no longer a painful compromised experience, and that's a problem
Supercars no longer put the fear of god into their owners. Porter advises remedial action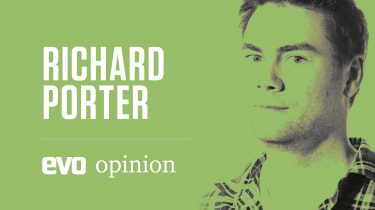 Imagine owning a supercar in the 1970s. Imagine creeping down to the garage and painfully inserting yourself into a driving position designed by a yogic monkey. Imagine silently incanting a thousand Hail Webers as you twist the key and hope the fragile motor won't falter or flood itself. Imagine heading out for a drive, praying it stays dry so the damn thing won't spit you into an oak tree while patiently allowing the fluids to warm through before attempting to use second. Or fourth. Or the steering. 
Of course, all this is to assume that you've been able to buy the car in the first place, because chances are the sole UK concessionaire is some gimlet-eyed ex-military indie who can ask you to put away your chequebook and get off his bloody land simply because he doesn't like the look of your shoes. 
Owning a supercar isn't like that anymore. The first time I drove a Ferrari 458 the thing that struck me, more than the sweet and sensational talents of every single mechanical part when used at full fury, was how absurdly happy it was to trundle at low speed. It was friendly and flexible and you could imagine using it every day in every way. For usability, however, the 458 turns out to be a badly tuned '73 Pantera compared to the California T, which is an absolute pussycat. But one of those pussycats that reminds you about birthdays and helps unload the dishwasher. 
> Click here for our review of the Ferrari Portofino
During a weekend with the entry-level Ferrari, I went to the supermarket, I went to an out-of-town shopping centre to buy a small electrical item, I did normal things in a car that was completely at home in the normal world. The ride is very acceptable, the auto mode on the double-clutch 'box shames the self-shifting on many mainstream hatchbacks, that new turbocharged engine brings a thick, torquey delivery at low revs that makes shuffling through London traffic smooth and relaxing. The 458 and current McLarens have shown us that powerful pedigree stuff doesn't have to be highly strung but the Cali T takes it to a new level. It's better at everyday stuff than some everyday cars. In fact, the biggest problem I have with it is that it's too good at mundane things. Make no mistake, on an empty A-road it's fast and fun, but its greatest achievement is being so fuss-free at boring stuff. It's very far from 1970s-spec.
And that's before you discover that someone at Maranello seems to think they're working for Daewoo circa 1996, because if you buy a new Ferrari today you get a four-year warranty and a free package that gives you seven years' worth of routine servicing for nowt. There's also a roadside assistance package that lasts for the lifetime of the car and, if you're so inclined, they'll do you a finance deal too. So the cars are easy to drive, they're clearly trying to make them extremely easy to own and, if the superficial quality is any indicator of the engineering underneath, they feel built for the long haul. It all sounds too easy and part of me yearns for when supercars were exotic not just for their looks but for the strange and painful rollercoaster of trying to buy and run one.
Which is where the Alfa Romeo 4C comes in. You'll have read about this car and seen it split the opinions of reviewers with the axe of its awkwardness. By any reasonable measure, it's a patchy and often inadequate machine. The power delivery is lumpy and sudden, the handling can be nervous, it tramlines like a bastard and the steering is most peculiar. In the wet, all of these facets are amplified and brisk progress becomes so nerve-racking that after four miles you'll have sucked the entire seat squab up your balloon knot. Also, the driving position is bizarre, the build quality feels patchy and the stereo is so baffling and useless that it's clearly only there as an in-joke. 
Despite these many problems, I love the 4C, because its massive flaws only highlight its unusual charms. It makes you put in the effort to learn its quirks and then rewards you for working with them or around them as you imagine you would have to in an Urraco or a Bora. And the retro experience might not end there, because last time I was in my local Fiat/Alfa dealer I heard a customer complaining about the amount of time they'd been waiting for a promised test drive, to which the salesman snapped, 'You have NOT been waiting 40 minutes.'    
If you think the buying and owning experience of a modern supercar sounds too refined, my advice is simple. For the full 1970s supercar experience, get an Alfa 4C. After all, if all you wanted from a car was an easy drive and a good warranty, you'd buy a Kia. Or, as it turns out, a Ferrari.
Richard Porter is evo's longest-serving columnist and is the keyboard behind sniffpetrol.com