'The geeky joys of an in-depth group test are an increasingly rare treat in the motoring media'
The magazine road test is under threat at a time when it's needed more than ever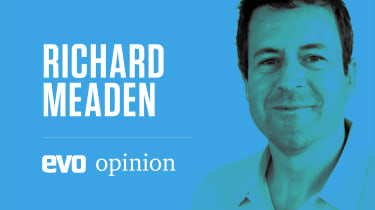 Twenty-eighteen was my 25th year as a full-time motoring journalist. Closer to 30 if you count the period I spent writing in my spare time and trying to find a berth on a magazine. I know, I barely look old enough. Unsurprisingly, much has changed in the last quarter of a century. The once imperious magazine publishing industry has been torn asunder by the increasingly disruptive effects of online content (and trying to make it pay) combined with a general lack of appreciation for what the hardcore, dedicated consumers of print magazines want. It's easy to snipe at 'the suits', but the truth is there are no easy, obvious or palatable solutions for how to help a long-established print product remain solvent while diverting meagre resources to producing and managing content for a website, YouTube channel and myriad social media feeds.
Nowadays the default move is to pigeonhole print as some kind of artisanal product. Everything has to be a quarterly, or possibly biannual, or maybe even governed by whenever the collective in question can scrape the money and free time together to produce another edition. You know the drill: high production values, elevated cover price, pared-back advertising, possibly subscription-only.
There's nothing wrong with that. Nothing at all. If you're a Porsche fanatic the US-based publication 000 (pronounced Triple Zero) is truly a thing of wonder. Likewise, Brit indy magazines 5054 and The Road Rat (the former now two issues in; the latter a few weeks from launch at the time of writing) present their own takes on car culture, be it design and engineering, or driving, collecting and racing. These three titles are at the vanguard of a new and vibrant automotive magazine scene. One that (hopefully) indicates print publishing can adapt and evolve, rather than wither on the newsstand shelves as the big publishing players would have you believe.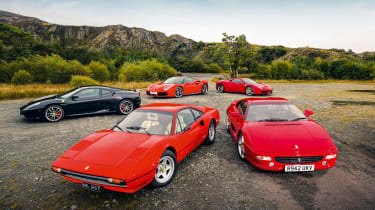 Nevertheless, if this is the future for printed car content I fear my love for cars will remain partially unfulfilled. Why? Because I'm a road tester at heart. I love drive stories as much as anyone, but it was the road tests I always turned to first as a magazine reader and – inevitably – it was as a road tester that I cut my teeth as a motoring journalist.
Those aforementioned independent print magazines are very much worth celebrating, but the one thing they all studiously avoid is the objective comparison of like-for-like cars. OK, so the time-honoured group test doesn't fit their shtick, but if they are an indication of the direction in which motoring magazines are heading then where does that leave the good old road test?
It pains me to say it, but it feels like road testing is becoming something of a dying art. Perhaps because there's an underlying sense it's superfluous, worthy and a bit beardy. To be fair, the requirement for all serious road testers to sport facial hair is true, but I fear the real reason road testing is being marginalised is because when done properly it's a meticulous, massively time-consuming and expensive process: factors that are increasingly incompatible with modern publishing. It's a bit like Test match cricket, only with clearer rules and fewer structured breaks for refreshments.
The UK is the cradle of motoring journalism, so it stands to reason some homegrown titles still remain true to the road-testing cause, not least the publication you are currently reading, which invests no small amount of time and money in its Supertests. However, the mother of all road tests is conducted by German magazine Sport Auto with its legendary Supertest for single cars, which includes a timed lap of the Nürburgring Nordschleife, and is rightly enshrined as a road-testing institution.
Unfortunately, because the road-testing process doesn't lend itself to being filmed, and the unabridged findings are too lengthy to be readily squeezed into a tablet or smartphone-friendly format, the geeky joys of an in-depth group test are an increasingly rare treat in the mainstream motoring media. Does it matter? I think so, but perhaps I'm biased. From a professional standpoint the driving and writing skills you develop when conducting a detailed road test and communicating the results in an engaging and informative fashion is the best possible apprenticeship. Sadly, it's a grounding the vast majority of today's up-and-coming magazine and website staffers are denied.
Road-testing might not be the most fashionable or easily packaged end of the car content spectrum, but in this post-Dieselgate era, and with the inexorable rise of the motoring lifestyle 'influencer', putting new cars through their paces to corroborate (or expose) the manufacturers' claims makes the road test more important than ever.