'Think race circuits are scary? You should try a test track or proving ground'
Once the barrier lifts you enter a different realm. One entirely different, often vaguely military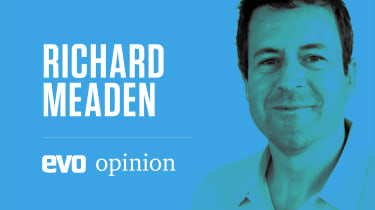 It won't have escaped your notice that given the merest sniff of a chance evo's roster of writers will wax lyrical about some great driving road or other. And that's entirely fitting, for in many ways it's the tarmac and where it takes us that's the lifeblood of our shared passion for driving, not the cars about which we all obsess. There's nothing elitist about a great road. OK, so our dreams might see us driving the Great St Bernard Pass in a Lamborghini Miura like in the opening scene from The Italian Job, but strip away the romanticised fantasy and that road would still be life-affirming in a Hertz rental.
However, there are some restricted stretches of asphalt that only a chosen few can access: test tracks and proving grounds. Their names might seem drab compared to motoring Meccas such as Mulholland Highway, the Trollstigen or the Grossglockner High Alpine Road, but Millbrook, MIRA, Hethel, Weissach and Fiorano are steeped in their own glory.
> evo Track Days 2019: dates, tickets, booking info including our new Goodwood day
Even now, well into my third decade as a motoring journalist and fast approaching peak Grinch, I still find there's something magical about visiting a manufacturer or industry test facility. The anticipation begins as soon as you arrive at the security gate, for it commences the ritual of form-filling and often surrendering your phone (or at least having its camera lens obscured by an official-looking sticker), and perhaps even showing your licence to drive at the facility.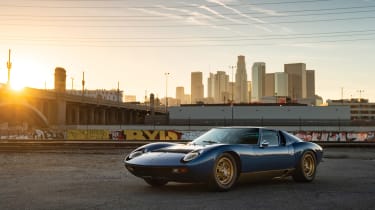 Once the barrier lifts you enter a different realm. One that's entirely different to a racetrack and often vaguely military – partly due to the fondness for officialdom, but mainly because of the palpable sense of purpose. It's not quite like something from the pages of Tom Wolfe's The Right Stuff, but the business of driving at a test track or proving ground is serious, because it usually involves developing experimental prototypes or pushing production vehicles to and beyond their limits.
I first visited one of these mysterious places back in 1990, when doing some work experience (well, actually bunking off from my proper job) at What Car? magazine, when we took some unremarkable executive saloons to Millbrook Proving Ground in Bedfordshire. Built by General Motors in the late '60s and opened in 1970 as a dedicated facility for Vauxhall, Millbrook remains one of the largest and most impressive proving grounds in Europe.
Centrepiece of this vast complex is a steeply banked, five-lane high-speed circuit that was first dug into the landscape and then swallowed 73,000 tons of aggregate and 9000 tons of cement to form its incredible two-mile saucer of concrete. Designed to be steering-neutral – that's to say hands-free – at a little under 100mph in the top lane, the bowl was already becoming marginal for the quicker cars of the day when I cut my road-testing teeth.
Anything over 150mph tended to get your attention, with anything approaching 170 feeling beyond the pay grade of a junior road tester. Especially when you hit the dreaded bump where the track had subsided a little. You had to do at least one full lap at V-max (or as fast as your minerals/self-preservation instinct would permit) to record an average speed, and you'd always attempt to run the right-hand door mirror as close to the top Armco as possible in an effort to minimise speed-sapping lateral scrub. Trouble was, more than two laps and your neck/arms/sphincter muscles would be in spasm, which is why I'll always regard Tiff Needell's record-breaking 195.3mph average in McLaren F1 XP5 as one of the bravest/stupidest laps ever driven. If you don't believe me, watch it on YouTube.
Given their purpose, it's always struck me as slightly odd that test tracks and proving grounds are scarier and more dangerous than a racetrack. Lotus Cars' airfield test track at Hethel couldn't be more different from Millbrook, but it has its own challenges. Not least the perilous 'Windsock' corner, which looks innocent enough from a distance, but is invariably terrifying because it's one of those corners that's not quite flat. At least not without a surfeit of skill and practice and a paucity of imagination. Qualities all self-respecting factory test drivers have in abundance, which only serves to pile more pressure on visiting hacks keen to impress.
Of course, Fiorano is the daddy, at least when it comes to fame and charisma, but it's unusually free from life- or career-ending corners. Still, this hallowed test track has perils of its own. Namely the wrath of stern circuit officials and the attendant risk of humiliation. It's not so bad now, but years ago when visiting Fiorano there was a sense you simply weren't worthy of the privilege. Indeed, it was at a Ferrari press event some decades ago that upon watching a female journalist almost immediately spin off onto the grass, a grumpy company representative was heard to utter the scathing line: 'Cooking and babies'. Ouch.