'The Aston Martin Valkyrie is a truly extraordinary project; the automotive world's Concorde moment'
Concorde was the product of boundless ambition; Aston Martin's Valkyrie represents that same spirit too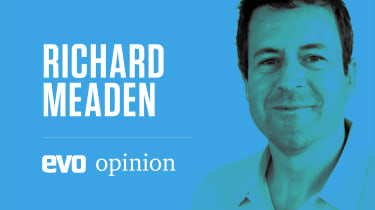 Many (many) years ago, in the days before I was a motoring journalist, I worked for a sand and gravel quarrying company. One of the sites was near Hatton Cross, close to Heathrow Airport. Nothing remarkable about that, except for the fact that if I was canny about scheduling my day I could be in the vicinity around 10.30am. That meant seeing Concorde take off.
Unless you are fortunate enough to have experienced it for yourself it's impossible to grasp what seeing that remarkable aircraft was like. Or indeed to explain the yearning you felt to fly on it. The embodiment of boundless ambition, against-the-odds achievement and 'one day' aspiration, seeing Concorde leap into Heathrow's airspace was a moment when ordinary people like me were touched by something extraordinary. Lest we forget, this was a scheduled passenger airliner that could cruise at over Mach 2 (that's over 1500mph!) and deposit you in New York an hour before you left London. Flying at 60,000 feet its 100 passengers enjoyed the trappings of first class travel while watching the curvature of the earth slide by the peephole windows.
> Aston Martin Valkyrie AMR Pro revealed – Aston's track-only hypercar promises LMP1-rivalling performance
To this day witnessing the contradictory spectacle of that pristine white dart tearing into the sky with the violence of an air force jet remains one of the most intensely powerful and inspiring things I've ever seen. Just as it's one of my eternal regrets that I never did travel on it.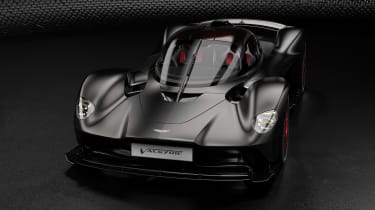 Why the retrospection? Well, as I write this it's a full half-century since Concorde first flew. This in itself blows my mind, but it's only when you appreciate that the Anglo-French treaty to embark on the project was signed in 1962 – just 59 years after the Wright brothers made their first controlled and sustained powered flight – that you get a measure of the 20th century's remarkable pace of technological progress.
It saddened me greatly when Concorde was retired from service in 2003, for it seemed to symbolise the moment in which the world lost its appetite for speed. Given that attitudes have since changed towards such profligate demonstrations of power and conspicuous consumption perhaps that decision was for the best. Especially given Concorde's party piece of leaving sooty sepia-toned lines in the sky and countless wailing car alarms in its wake.
This century's quest is not to go further, higher and faster but to be leaner, cleaner and quieter. It is without question the greatest challenge we've ever had to face, not least because it demands we place ethics before ego and suppress the urge to indulge in those feats which make our hearts beat faster.
Fortunately those of us who miss engineering progress measured in mph, and not mpg, still have the hypercar. And when it comes to the hypercar, none has captured my imagination more completely than the Aston Martin Valkyrie. It is a truly extraordinary project; the automotive world's Concorde moment.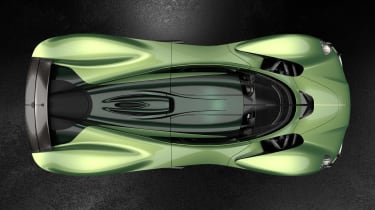 Just as the supersonic airliner blurred the boundaries between civil and military aviation – Krug and afterburners, if you will – Aston and Red Bull's Newey-designed hypercar will not only propel the road car into the realm of the pure racing car, but it glories in pushing to achieve the apparently impossible in everything it does. Of course, until the simulator-honed promises jump from the virtual realm to the physical there is always room for questions and doubt. Will it ever actually be finished? Can it really deliver those lap times? Can it work on the road? Having spent plenty of time chatting to those charged with delivering the project there have clearly been times when every one of them has privately considered those same questions and more. Yet all draw strength from the fact that if this car didn't force them to question everything they knew it would have been a failure before it turned a wheel.
What we do know is the combined might of the Cosworth-built 6.5-litre V12 and Rimac/Integral Powertrain's hybrid system has been officially certified at 1160bhp and 664lb ft. The naturally aspirated V12 alone produces 1000bhp at 10,500rpm and revs to 11,100rpm. Downforce? Close to matching its own weight – which is expected to be somewhere between 1050 and 1100kg – in road-legal trim, and comfortably exceeding it with the Track Pack bodywork. Whatever the figures, we're looking at a road car that will not just have a power-to-weight ratio that comfortably exceeds the magic 1:1, but a downforce-to-weight ratio that comes close to matching it.
The Valkyrie is a car that will only be driven by a privileged few, but it will be a source of wonder, excitement and inspiration for the many who never forget the moment they see one. It will also serve as a fitting elegy for the road-certified internal combustion engine and – perhaps – be the last word on the automotive industry's gloriously self-indulgent pursuit of unbridled performance.