Pagani Zonda C12 S
Improving weather means the Zonda will soon come out of winter hibernation
It's been about three years since I began the lengthy negotiations to buy my Zonda long-termer, and even all this time later it still seems like the maddest thing I've done in my lengthy car-buying career.
The sheer excitement of having a Zonda parked up outside my house took some getting used to. At first I tried to justify it by using the car as much as possible, but I soon began to realise there are some jobs it isn't very good at. Like commuting.
Most journeys tend to end with some sort of parking manoeuvre, but with a Zonda, where you park needs very careful planning. Forget any idea of parallel parking for a start – the mirrors are no help and the car is far too wide for the average UK space. Multi-storey car parks are out of bounds too; even if you were able to get up the ramps you'd never be able to open the doors once parked, as the neighbouring cars would be too close. Because of this, the number of trips I've made into London in the Zonda can be counted on the fingers of one hand. Well, on one finger to be exact, as it's next to impossible to leave this car anywhere in the capital.
So over time the number of miles I've put on C12 UFO have dropped off markedly, but now I make sure that the ones I do do are extra special, like last year's tour of Italy (evo 121) or the 1000-mile transcontinental blast back from the Pagani factory (123).
Looking back, travelling around 10,000 miles in the Zonda in the first 12 months I had it was a bit mad. Now I've calmed down it's averaging out at more like 2500 per annum, and if nothing else this has helped the cost of insurance massively, dropping it from around £6000 in the first year to a 'mere' £2000 now. The excess has gone down too, from £25,000 to just £1500.
Partnership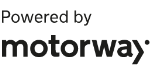 Need to sell your car?
Find your best offer from over 5,000+ dealers. It's that easy.
The thing about the Zonda I have the greatest trouble with these days is the unbelievable cost of a new one. On the Pagani stand at this year's Geneva show was the latest and perhaps final road-going version of the model, known as the 'Cinque'. Trick paint job and a snorkel air intake aside, to a casual observer it looks the same as my C12 S, but its list price is from another planet. At 1.2 million euros plus taxes, a new Cinque costs a monstrous one million pounds more than I paid for my car three years ago. OK, so it's got a paddle-shift gearbox and the 'F'-spec engine, exhaust and body mods, but that's still a fourfold increase in list price over the seven years since my car rolled off the production line in 2002. Yet, amazingly, these higher prices don't seem to have slowed sales at all.
It seems to me that the launch of the £1 million Veyron established a new pricing stratosphere for exotica. Even some second-hand cars have been affected – Ferrari Enzos are now regularly fetching close to twice as much as they cost new.
All this helps resale values, of course. Even in today's crazy market my Zonda is worth a fair bit more than it was three years ago. The downside is that I can't ever see me part-exchanging it for one of the latest versions as the cost to change would be bordering on absurd.
Still, having to stick with mine will suit me just fine. The weather is improving, so it'll soon be time to extract it from its winter hibernation and take it for its annual MoT session. And that's always good for a laugh.
Running Costs
| | |
| --- | --- |
| Date acquired | June 2006 |
| Total mileage | 33,170 |
| Costs this month | £0 |
| MPG this month | n/a |