Pug1Off Peugeot 205 GTI 195 review
Peugeot tuner Pug1Off modernises the 205 GTI and gives it nearly 200bhp. It's a brilliant move
What is it?  Pug1Off – a Peugeot tuning specialist from Brackley – has modernised the classic 205 GTI hot hatch. Its GTI 195 has – you guessed it – 195bhp, with the engine upgrade costing £3815, plus a donor Pug. Technical highlights?  The heart of Pug1Off's basic upgrade package is the 167bhp, 2-litre 16v motor from the 306 GTI-6, which surprisingly drops straight into the 205's engine bay (with a very slight re-working of the under-bonnet slam panel) and attaches to the 205's five-speed gearbox. For £2220, Pug1Off will perform the engine transplant, complete with new clutch, cambelt and water pump, plus the reassurance of a 12-month, 10,000-mile warranty.
However, for an extra £1595 you can have the same motor uprated to full '195' spec with high-lift, long-duration camshafts, a tubular exhaust manifold, a modified inlet housing and an ECU remap with a 7800rpm rev limit. That little lot delivers 195bhp – 65bhp more than a standard 205 GTI 1.9 – and with the car weighing just 895kg results in a power-to-weight ratio of 221bhp per ton. That compares rather favourably with the Renaultsport Mégane R26.R's 189bhp per ton… What's it like to drive?  It's hard to explain what comes over you when you drive it, but imagine a hot hatchback that thinks it's an R400 Caterham and you might have an inkling of what it's like. The 195 engine is magnificent, with plenty of snort and rort from 5000rpm all the way to the 7800rpm limiter, yet happy enough to work smoothly below its optimum go-zone. It sounds sensational in the upper reaches of the rev range, with a bark that's borderline BDA and a scintillating throttle response that begs you to brrapp-brrapp every single downshift.
What's really impressive about the Pug1Off is that deep down it still feels like a 205 to drive, just much, much quicker and far, far angrier than they ever were from the factory. The chassis balance is little short of inspirational, with a fabulously on-the-nose feeling as you turn in, yet with a seemingly infinite range of throttle adjustability all the way to the heart of the corner. And because you know exactly what each end of the car is doing, the 205's infamous lift-off oversteer is something to be exploited rather than feared.
Partnership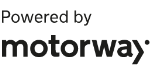 Need to sell your car?
Find your best offer from over 5,000+ dealers. It's that easy.
Find a used Peugeot 205 GTI for sale on the Classic and Performance Car site  How does it compare?
The nearest rival for us is BBR's turbocharged mk1 Mazda MX-5, another revitalised late 80s/early 90s classic. Its £4995 engine conversion makes it more powerful and torquey than the Pug, while used MX-5s are cheaper and a bit more plentiful. Both are brilliant though, and each tuner has a lavishly specced demonstrator of their work allowing you to compare. Much like we did in evo issue 169...
Anything else I need to know?
This Pug1Off 205 (owned by proprietor Mark Davies) is pretty much fully loaded. It features £2190-worth of six-speed transmission, complete with Quaife ATB limited-slip differential, shorter final drive, rose-jointed linkages and a short-shift kit.
Then there's a £2750 suspension kit comprising Bilstein Group N gas dampers, Eibach front lowering springs, Group N strut rubbers, negative camber front and rear arms, a rebuilt solid-mounted rear beam axle, uprated torsion and anti-roll bars and a full geometry set-up. The big front brake kit uses 284mm Tarox grooved discs and 206 GTI 180 calipers, plus uprated pads and fluid (£725), while a stainless-steel exhaust system (£420) and Group N engine mounts (£156) complete what is a very serious 205 indeed. You can pick and choose how much you upgrade yours, however.
Specifications
| | |
| --- | --- |
| Engine | In-line 4cyl, 1998cc |
| Max power | 195bhp @ 7400rpm |
| Max torque | 155lb ft @ 6250rpm |
| 0-60 | 5.6sec (est) |
| Top speed | 125mph (est) |
| On sale | Now (www.pug1off.com) |