Peugeot 106 Rallye - review, history, prices and specs
Light, sharp, fun, the Peugeot 106 Rallye is a hot hatch in the classic vein that can still show modern rivals a thing or two
Peugeot might be back to its old hot hatch building form with cars like the 208 GTI by Peugeot Sport, but one celebrated moniker from the past hasn't yet returned to sporty Peugeots: Rallye.
The badge was first seen on the 205, but Peugeot later built Rallye versions of the pre- and post-facelift 106 supermini as well as a decontented version of the 306 GTI, dubbed the 306 Rallye - and collectively they've become some of the most sought-after models in Peugeot's hot hatch back-catalogue.
> Best hot hatchbacks to buy now
It's the 106 we're concentrating on here, which was one of the most accessible Rallye models when new in both its generations, with prices under £10,000 on their respective 1994 and 1998 launches. While both marginally pre-dated evo's creation we've driven examples of both over the years - and with prices of 205 GTIs now rising beyond the means of many, the 106 Rallye may well be your best way to sample Peugeot at its hot hatchback peak.
Peugeot 106 Rallye in detail
One word describes the creation of the original 106 Rallye: Homologation. The sub-1300cc class was big business back in the early 1990s, but Peugeot's sporty 106 XSi just missed out on complying with the rules, owing to its 1.4-litre capacity.
The solution was simple: drop a 1.3-litre version of Peugeot's venerable TU-series four-cylinder behind the nose instead. The eight-valve, single overhead camshaft unit featured a high-compression cylinder head, dedicated intake manifold, and a suitably mountainous camshaft to enable 100bhp at a lofty 7200rpm. Unlike its 205 Rallye predecessor, which featured a pair of carburettors, the Rallye used Magnetti Marelli fuel injection.
The Rallye's basic suspension layout matched that of the XSi, with struts up front and a trailing arm and torsion bar layout at the rear (a classic Peugeot setup). Springs and dampers were shared with the XSi but thicker anti-roll bars gave the Rallye an even more aggressive setup.
5.5x14in Michelin steel wheels - one of the Rallye's most distinctive visual features - hid front discs and rear drums, while Rallye buyers had the option of white, red or black paintwork. Equipment levels were sparse, but a red interior carpet and three-spoke steering wheel - with a set of red seatbelts - gave off the correct vibe. Plenty of Rallye buyers would quickly remove them anyway for Group N and Group A competition.
Partnership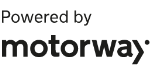 Need to sell your car?
Find your best offer from over 5,000+ dealers. It's that easy.
> Peugeot 106 GTI review, history and specs
The Phase 2 Peugeot 106 arrived in 1996, with styling cues from the recently-introduced 406, but it would be 1998 before we got the second-generation 106 Rallye. It too was a homologation model, though this time used a 1.6-litre 8v version of the TU engine family. By now, it also played second fiddle in terms of performance to the 16v-powered 106 GTI, but the Rallye countered with significantly less weight and of course, a lower price - £10,045, when a GTI was £12,935 in 1998.
Front and rear suspension was identical to the GTI, but while GTI models rode on alloy wheels, the Rallye once again got white-painted Michelin steel wheels, this time 6in wide but still 14in in diameter. The standard tyre size was 175/60 R14, and where the S1 Rallye had used rear drums, the S2 received 254mm ventilated discs up front and solid 254mm discs at the rear.
While left-hand drive markets once again had the option of black paintwork, the 500 cars which made it to the UK in right-hand drive would be split between Bianca White and a new shade, Indigo Blue. The blue theme carried over to the interior, on the carpets and on the instruments regardless of exterior colour. The red seatbelts were gone, but flashes of yellow, blue and red - as per the Rallye's exterior decals - appeared throughout.
What Rallyes lacked on paper, both made up for on the road. S1s are the more raucous and for some the more fun, with a high-revving engine and featherweight feel that would never be possible in modern equivalents. S2s are a little more liveable owing to their greater torque. Both provide a rich stream of information to the driver with garrulous steering, sharp throttle response and delightfully swift five-speed gearshifts, while even a lack of power assisted steering can't hide the agility that comes from such light kerbweights. It's a shame we're unlikely to see their like again.
| | | | |
| --- | --- | --- | --- |
| | Rallye S1 | Rallye S2 | 106 GTI |
| Engine | 1294cc, 8v | 1587cc, 8v | 1587cc, 16v |
| Max power (bhp @ rpm) | 100 @ 7200 | 103 @ 6200 | 120 @ 6600 |
| Max torque (lb ft @ rpm) | 80 @ 5400 | 97 @ 3500 | 107 @ 5200 |
| Weight | 825kg | 865kg | 950kg |
| Power-to-weight | 121bhp/ton | 119bhp/ton | 128bhp/ton |
| 0-62mph | 9.6sec | 8.8sec | 7.4sec |
| Top speed | 113mph | 121mph | 127mph |
What we said
Rallye S1 vs Citroen C2 GT, evo 064 (Feb 2004), Richard Meaden
'What strikes you is how alive the whole car feels, from the steering with its consistent flow of granular feedback, to the engine with its razor responses and a glorious, ever-increasing keenness to rev. Its unburstable enthusiasm and manic workrate infect the whole car, egging you on to drive it harder and faster.
'The chassis is similarly wired, constantly on tip-toe and poised to dart for an apex. You tackle the road in completely the opposite way to the C2, for rather than trust blindly in the reserves of grip and neutral balance, you summon all the information you can gather from your fingertips and buttocks to judge precisely how close you want to get to the more modest but far more clearly telegraphed limits... there's still magic in the machinery.'
106 Rallye S2 'Starter motors', evo 171 (July 2012), Peter Tomalin
'Turning off the motorway, the sheer weight of the little Pug's unassisted steering hits home at the very first roundabout - the clutch is pretty beefy too - and it's all rather at odds with the stripped-out interior and the rorty, high-revving motor.
'Heading further into the hills, as the road starts to buck and weave, the 106 comes even more into its own. The ride's pretty pliant, though the occasional sharp ridge rattles the flimsy plastic trim, and through faster corners a rock of the shoulders locks it onto line - there's no shortage of grip in steady-state cornering.'
What to pay
106 Rallye S1
Excellent: £5000Good: £3500Average: £2500Project: £1500
106 Rallye S2
Excellent: £4500Good: £3000Average: £2000Project: £1000