Peugeot 3008 review - new French SUV takes on premium and mainstream rivals in one hit
Lashings of high-end electronic tech and a bold cabin design make the lively 3008 a car right on target for today's audience
Peugeot's original 3008 was a curious crossover with wheelarches seemingly shaved flat against an abrasive wall. Now there's a new one, and it's unashamedly an SUV with a bluff nose and a solid, assertive presence. It represents Peugeot's plan to push out of the mainstream and into the more profitable premium sector. .
Its exterior swoops, slashes and curves echo today's trend for dramatic but somewhat over-decorated styling, with a giant version of the 208's front grille and triple-element tail-lights to signify its brand. Despite being visually an SUV there is no four-wheel drive version, at least until a plug-in-hybrid model appears in 2019 with an electric motor to drive the rear wheels. However, there is Peugeot's neat Grip Control set-up. which combines recalibrated traction control and all-weather tyres to deliver as much off-road ability as any owner is every likely to need.
The key feature that might tempt you away from the growing tally of rivals is the i-Cockpit, with Peugeot's trademark tiny steering wheel set below the instrument display. The latter has similar graphics to Audi's 'Virtual Cockpit' but, unlike Peugeot's earlier efforts here, regresses from total touch-screen control because having some direct-access buttons actually makes things easier - although it still makes changing the cabin temperature a frustratingly over complicated excercise.
Technical highlights
Underpinning the 3008, as it does the 308 and the Citroën C4 Picasso, is PSA's EMP2 platform notable for its composite plastic boot floor. This plus a plastic tailgate and aluminium front wings helps make this 3008 around 100kg lighter than the old one, despite a 62mm-longer wheelbase.
Much more visible, though, is the i-Cockpit through whose screens and selector buttons you control the whole gamut of safety systems, 'always-on' connectivity and mirroring, sat-nav, driving modes and more. The main screen above the steering wheels has graphical speedo and tacho representations which flip to slenderer, side-view 'drum' instruments at the edges if you use the rest of the screen for navigation, augmenting what's on the main screen.
Partnership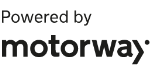 Need to sell your car?
Find your best offer from over 5,000+ dealers. It's that easy.
There are 'Boost' and 'Relaxed' modes, which not only rev up or calm down the screen graphics but also change the beeps and boings and even alter the smells emitted by the optional perfume diffuser. The front seats' optional massage function gives more of a work out in Boost, too.
Other features are an optional high-end, and excellent-sounding, stereo system by French manufacturer Focal, plus Grip Control should you venture off road or intend to tackle snowy gradients. Grip Control, based on clever use of ESP and ABS, now includes a slow-speed hill descent control which adapt braking and traction as it goes while the driver merely steers. The transmission is left in neutral and no pedals are touched.
The technical interest here, then, is mainly in the electronic technology rather than the meat of the car itself, reflecting the way the car-world is moving.
Engine, transmission and 0-60 time
Most of the engines offered are fashionably downsized: two turbo petrol units (three cylinders/1.2 litres/128bhp and four cylinders/1.6 litres/163bhp) and two four-cylinder turbodiesels (1.6 litres/99 or 118bhp and 2.0 litres/148 or 177bhp). The most powerful of each fuelling type come only with six-speed automatic gearboxes, torque-converter units rather than double-clutch. All 3008s are front-drive-only.
As for accelerative ability, both the 1.6 petrol and the automatic 2.0 diesel share top billing for the 0-62mph score: 8.9sec. The manual 1.2 three-pot requires 10.8sec... but you shouldn't dismiss it for that, as we shall see.
What's it like to drive?
The combination of tall architecture and a small steering wheel - with flat bottom and top - controlling quick steering could feel darty and precarious, but it doesn't. The driving position works well for all its unconventionality, with the steering wheel set low, and the 3008 is surprisingly capable when stringing together a series of bends, clinging on gamely and displaying no real vices.
However, while it avoids the feeling of excess roll stiffness too often found in tall SUVs that try to be 'sporty', the trade-off is feeling of 'rubberiness' on the move. Even the smallest movement of the wheel causes a lurch from the body as the soft damping struggles to contain the movement. Bizzarely, matters improve if you push a little harder as the suspension copes better when there are greater loads being put through it. Even so, a SEAT Ateca will still feel sharper and more composed over the same stretch of tarmac.
Comfort is a strong point, though, with big bumps dealt with in a typically French way, with just enough float. Yet at lower speeds and over poorly surfaced tarmac the 3008 feels a little out of sorts, and there's the same feeling that the chassis components are all hanging together with soft rubber bushings that movements aren't particularly well controlled.
The 1.2 three-pot proves the most enjoyable of the range when there are many bends to tackle, feeling (and indeed being) lighter on its feet. The turbocharged unit revs sweetly, without suffering the pauses and surges that can spoil some forced induction small capactiy units. Yet while it's keen, performance off the line is best described as 'adequate' - once moving the strong welt of mid-range torque helps create the impression of a bigger and more muscular powerplant. So it's a shame it's undermined by the six-speed manual gearbox, which suffers from an extremely notchy action and long throw. It doesn't like to be rushed either, so slow and deliberate is the best approach. The six-speed automatic is smooth, but it's slow-witted when left to its own devices.
Sport mode makes the autos more co-operative, but overriding their efforts with the manual paddleshifts makes for swifter, smoother progress. Of the 3008's two highest-output engines, the 177bhp diesel feels the faster thanks to its heftier torque (295lb ft versus 177) and reduced need for progress-pausing gearshifts.
Around town the rounded, bulbous 3008 feels bulky and its extremities can be hard to judge, but that's true of many SUVs. Its cabin makes a pleasant coccoon, though, with the wraparound dashboard design and clever use of fabric on the tops of the door trims and across the dashboard - replaced by real 'aged oak' with a matt-grey grain on the GT-Line (high-level trim) and GT (the same but with the 177bhp diesel) versions.
However, while the cabin looks good and is solidly built, it's ergonomically flawed. Worst offender is the slick looking capactive touchscreen, which responds crisply but makes it needlessly difficult to access simple functions such as the climate control. And your patience will be sorely tested if you want to adjust the brightness of the instruments, the control for which is buried deep in a series of illogically titled sub menus.
Rivals
This is an exploding market, regulars such as the Audi Q3, BMW X1, Nissan Qashqai and Ford Kuga now joined by the Seat Ateca and cheaper versions of the Skoda Kodiaq. The meaning of 'premium' is ever fuzzier as the ability, quality and technology gap closes; Peugeot's view is that 'premium' now means nothing more than having big, powerful cars at the top of the range which can shine their glory on the humbler machines below. The 3008 certainly makes the grade if you want a distinctive, well finished and refined family crossover. But evo readers demand more, and if you can't avoid a high-riding, SUV inspired family hatchback, then the SEAT Ateca and Toyota CH-R are better bets.