Ferrari F12 v Lamborghini Aventador and Aston Martin V12 Vanquish - Ferrari F12 v Lamborghini Aventador and Aston Martin V12 Vanquish: The GT challenger
Is the Aston Martin Vanquish the ultimate Grand Tourer?
The Aston Martin Vanquish is here because we can think of no greater GT car. Sitting at the top of the current Aston range, it's a wildly desirable V12 GT that distils everything Aston Martin has learnt from 12 years of aluminium construction, plus a significant degree of carbonfibre know-how from the One-77 hypercar project.
Wrap these attributes in an achingly beautiful piece of automotive art and you have a compelling, multi-cylinder example of British exotica that should be able to stand toe-to-toe with the best that Ferrari can muster. If the F12 Berlinetta can genuinely combine GT credentials with supercar performance, it has to be able to match the refinement, useability and feel-good factor of the Vanquish.
So what kind of firepower can the British car bring to the shootout? On paper, it's comprehensively outstonked by the Ferrari (and the Lambo): with 565bhp, the Vanquish offers a colossal amount of horsepower in any scenario bar one that includes, erm, a 730bhp Ferrari F12 and/or a 690bhp Lamborghini Aventador.
But torque is a more useful weapon on the road and with 457lb ft the Aston surrenders just 52lb ft to the Italians, which both provide an identical 509lb ft. The Aston is the only car here with an automatic gearbox, but an auto is better suited to the GT character of the car than the head-banging single-clutch automated manual in the Lambo and the lightning-fast twin-clutch 'box in the F12.
There's a lot to like about the Vanquish, but I know what you're thinking. You're thinking that we've taken it all the way to supercar central to get its pretty backside thoroughly spanked by the Italians. You could be right, but there's a sub-plot here that can't be ignored…
The Vanquish also does a brilliant job of being a sports car. It's fast, beautifully balanced and suspended with a precision that lends it to fast, dynamic driving on quick, open roads – roads like those we're just about to drive. We know it won't be as fast as the Italians, and it may not deplete your adrenal gland quite as quickly, but that's not the point of the Vanquish. It's here because it's the car you'd choose to actually drive to Italy, skate around on the edge of grip in for a couple of days and then drive home. For many, that's far more impressive than F1 levels of horsepower or comic-book styling.
Partnership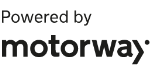 Need to sell your car?
Find your best offer from over 5,000+ dealers. It's that easy.
And let's not forget that in this company, it's exceptional value too.
NEXT PAGE: V12 Vanquish v F12 v Aventador, the reckoning