Porsche's 2012 sales success
Porsche has released its 2012 sales figures, announcing the most successful ever year for the company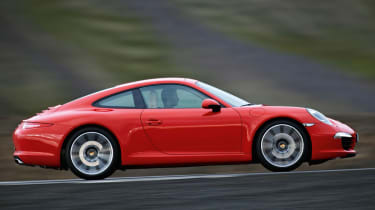 Despite a rough European marketplace, Porsche has announced a record year for the company's profits – with turnover up by 27 per cent.
This equates to a total turnover of €13.9bn and an operating profit of €2.44bn, thanks to increasing sales across the model range, with 143,096 cars sold over the year, up from 116,978 in 2011. The Cayenne SUV remains the biggest seller, making up over half of Porsche's sales in 2012.
The 911 was the model with the highest level of growth, due to the introduction of the 991-generation car. The biggest region for growth was North America, shortly followed by China. Despite a tough time in Europe, the company still managed growth of 8 percent.
In fact the only area of Porsche's portfolio not to show significant growth was sales for the Panamera saloon, with sales sliding slightly by 3 per cent.