Porsche 911 through the ages - Porsche 997 Carrera (2004-2012)
The new 991-spec Porsche 911 can trace its roots back through half a century of automotive evolution. Richard Meaden charts the iconic coupe's journey
As is so often the case, it's the model that has just been replaced that gets overlooked the most. In the case of the 997 Carrera that's criminal, because it remains a special car by any yardstick.
It's very interesting trying this car with the 991 still fresh in your mind – and not just because it highlights those areas where the newer car lacks feel or expression. Initially you miss the 991's neck-straining grip and no-nonsense turn-in. You also miss the quality of its interior and the intoxicating top-end fizz of that new 3.4-litre engine. In short, you appreciate the huge steps Porsche has made in enhancing its pace and elevating the 991 to a higher level of fit, finish and feel.
However, with a little time you appreciate the 997's more detailed commentary through the steering wheel, the slickness and precision of its gearshift and the fact you don't need to try so hard to feel like you're in control. The 321bhp 3.6-litre engine has a more gutsy delivery too, so although you don't get fireworks, you still get plenty of meaningful propulsion. It doesn't match the 3.4's banshee howl, but it's still impressive.
Though not small by pre-993 standards, the 997 feels noticeably more compact than the current 911, and thanks to the greater sense of connection you can confidently place the car with inch-perfect precision, even when you're way over the limit of mechanical grip. On the handling circuit it's possible to set the 997 up into a corner by playing with the weight transfer on entry with a small, well-timed lift of the throttle. It still has the moves.
Because you don't need to be quite so brutal to break grip and traction, it feels like a more natural process to make the 997 slide, and while you're not going quite as fast as in the 991, it's still super-impressive, both for the speed it carries and the options it gives you. The newer car leaves it behind in many ways, but you have a more intimate bond with the 997.   
Partnership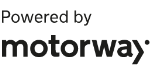 Need to sell your car?
Find your best offer from over 5,000+ dealers. It's that easy.
NEXT PAGE: Porsche 996 Carrera (1998-2004)
Specifications
Porsche 997 Carrera
Engine Flat-six, 3596cc
Power 321bhp @ 6800rpm
Torque 273lb ft @ 4250rpm 
Transmission Six-speed manual, rear drive
Tyres 235/40 ZR18 front, 265/40 ZR18 rear
Weight 1345kg
Power-to-weight 242bhp/ton
0-62mph 4.8sec (claimed)
Top speed 177mph (claimed)
Years produced 2004-2012
Price new £56,610 (2004)
Price today £30,000-£50,000