Porsche 911 through the ages - Porsche 996 Carrera (1998-2004)
Richard Meaden charts the journey of the iconic Porsche 911 and its half century automotive evolution
I can still recall attending the international launch of the 996. This 911 was a big deal in countless respects, having made the jump from air- to water-cooling, ditched the floor-hinged pedals, lost the old-school interior and shed the dinner-plate dials. It also featured those infamous 'fried egg' headlamps. This was the moment the 911 lost its quirks, trading throwback hardware for modern technology to suit cost-effective mass production that – in conjunction with the Boxster – would lay the foundations for Porsche's return to robust finances.
This particular example has done more than 100,000 miles. Externally you'd be hard-pressed to tell, but the interior has not worn well. Indeed, it's a bit of a horror show of worn-through switches and plastics with a billiard-ball shine. But don't let that deter you, for the 996 – maligned and defamed though it is – actually feels as sharp as a tack. The lightness and delicacy to the way it steers and changes direction come as a big surprise.
Find used Porsche 996's for sale on the Classic and Performance Car site here.
The 3.4-litre motor has a distinctive song, a busy Boxster-like yowl, but with a ballsier delivery. Putting out 296bhp it doesn't have the punch of the 997 and the gearshift lacks the oiled weight and expensive feel of its successor, but the overall experience is still far from mainstream.
Bovingdon, who has been sniffing around the classifieds at 996s for years, is clearly smitten: 'It's probably the most battle-worn of the cars here and initially I feared for it. History has been rewritten about the 996 – it now seems to be regarded as the lemon that struggled to manage the transition from brilliant 993 to brilliant 997… but it feels bloody good. It's such an accurate, fluid car to drive quickly. It doesn't have the mechanical grip of the newer cars and the engine's not as sorted, but there's feel in abundance – the steering is as good as any here – and dynamically it still feels special. The plastics aren't Audi-spec, but I still want one.'
Partnership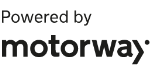 Need to sell your car?
Find your best offer from over 5,000+ dealers. It's that easy.
NEXT PAGE: Porsche 993 Carrera (1993-1998)
Specifications
Porsche 996 Carrera
Engine Flat-six, 3387cc
Power 296bhp @ 6800rpm
Torque 258lb ft @ 4600rpm 
Transmission Six-speed manual, rear drive
Tyres 205/50 ZR17 front, 255/40ZR 17 rear
Weight 1320kg
Power-to-weight 228bhp/ton
0-62mph 5.2sec (claimed)
Top speed 174mph (claimed)
Years produced 1998-2004
Price new £64,800 (1998)
Price today £15,000-£25,000